Echo 1 SM-C Electric Airsoft Rifle – Dominate Your Battlefield Competition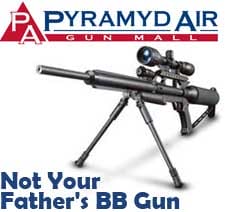 Warrensville Heights, OH – -(Ammoland.com)- Intense skirmish situations call for an electric airsoft rifle that can deliver reliable and continuous firepower in the battlefield.
Pyramyd Air carries the awesome Echo 1 SM-C Version 3 electric airsoft rifle for airgunners who need unbeatable power and mobility at an affordable price.
Modeled after its famous German army assault rifle counterpart, the Echo 1 SM-C Version 3 is a rugged semi/fully automatic AEG with awesome battlefield features.
This gun excels in CQB situations with its short scale barrel, and fires at velocities that will amaze teammates and competitors alike.
The gun features a picatinny rail interface system for mounting optional riflescopes and flashlights, a high capacity 470 Rd magazines, and a shot velocity of 360 fps (using .20g BBs). An adjustable hop-up unit provides airgunners with increased shot performance and accuracy, and a folding stock with tactical gun sling attachments offers a comfortable and easy carrying option in the field.
Pyramyd Air now sells this amazing, high-powered rifle for a reasonable $165.00 USD. The Echo 1 SM-C Version 3 also comes with an 8.4V 1100 mAh NiHM Battery Pack, Battery Charger, and Cleaning Rod.
Experience and enjoy the authentic look and powerful shooting of the Echo 1 SM-C Airsoft Rifle and many other high-powered automatic electric airsoft guns by visiting Pyramyd Air.com. An extensive on hand gun inventory allows most orders to be shipped within the same day. Customers can shop with confidence knowing all products purchased from Pyramyd Air are backed by an unbeatable 30 day money back guarantee.
About:
Pyramyd Air sells airsoft guns, accessories and ammo from A&K, Aftermath, Beretta, Bushmaster Airsoft, Caspian, Classic Army, Colt, Crosman, Cybergun, CYMA, DMA, Echo 1 USA Airsoft, Firepower, GameFace, GSG, Heckler & Koch, HFC, ICS, JAG Precision, KJ Works, KSC, Magnum Research, RAM Paintball, Remington, Ruger, SIG Sauer, Smith & Wesson, SRC, Tactical Force, Tanfoglio, Thompson, Tokyo Marui, TSD, UHC, UTG, Walther, WE and Well. Visit: www.pyramydair.com