Meprolight Set To Unveil Two New Major Additions To Its Self-Illuminated Night Sight Portfolio
Tru Dot Ad-Com Night Sights And Novak Genuine Night Sights Are Among 18 New Sights In The Expanded Product Line.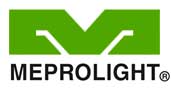 Or-Akiva, Israel –-(Ammoland.com)- MEPROLIGHT, a provider of innovative weapon sights, recently revealed two exciting additions to its growing product line: Tru-Dot Ad-Com Night Sights and Meprolight Novak Genuine Rear and Front Sights.
The new offerings are in line with the company's strategy to be a one-stop source for a comprehensive and diverse family of Self-Illuminated Night Sights answering the needs of civilian, law enforcement and military markets.
The official launch will be at the upcoming "Shot Show" which will take place in Las Vegas, Nevada on June 18th to 21st, 2011 – Booth #3428
The user-friendly Tru-Dot AD-COM family of sights are extremely lightweight, compact and easily adjustable on the weapon dovetail Incorporating the company's exclusive Tru Dot technology, the AD-COM sights are 20% to 30% brighter than any others in the field, enabling pinpoint hits on stationary or moving targets even in low-light conditions. Initially, the Tru-Dot Ad-Com Adjustable Sights will be first available for Glock, H&K, SpringfIeld and Kahr pistols
Also set to make their debut at the "Shot Show" are the fruits of recent collaboration between Meprolight and NOVAK. NOVAK genuine night sights have achieved worldwide recognition for their unmatched quality and performance.
The new sights will feature NOVAK's steel body with MEPROLIGHT's Tru-Dot illumination. Six MEPROLIGHT/NOVAK models will be introduced, designated for Colt, Springfield and Taurus firearms. MEPROLIGHT is the only company that will be offering Front and Back NOVAK sights in a single package.
The advantages of the MEPROLIGHT-NOVAK partnership are twofold: customers will benefit from the rugged NOVAK® steel body equipped with MEPROLIGHT's unique Tru-Dot illumination technology.
MEPROLIGHT is a world leader in tritium self-illuminated sights currently in use by military and law enforcement organizations across the globe.
According to Benny Kokia, Marketing Director for USA and Canada, "this cooperation is an exciting new opportunity to provide solutions combining the unique and exclusive features of night sights manufactured by two leading companies in the field."
About Meprolight
Meprolight designs and manufactures a wide array of electro-optical and optical sights and devices, night vision devices, thermal sights and a wide variety of night sights and other tritium- and LED-illuminated products and accessories for safety and security applications for the law enforcement, military and civilian communities. For more information about Meprolight visit www.meprolight.com.