First of Many VCDL Requested Pro Gun Bills Introduced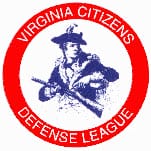 Covington VA –-(Ammoland.com)- The VCDL Legislative Tracking Tool for 2011 will be up soon to make tracking all the gun bills easy. I will advise when it is up and running.
Here are some changes on the status of previously introduced bills and some new bills that appeared today:
WITHDRAWN BILL
This following bill is DEAD. It was actually carried over from last year and Delegate Nutter said he's not sure why it showed up as active this year:
HB 995 – Delegate Nutter – allows a person who has a CHP or who has current or retired military officer identification and who is purchasing an 'assault weapon' to be exempt from needing to prove citizenship (with a birth certificate, voter registration, passport, etc.) – bill has been WITHDRAWN
NEW BILLS
HB 1731 – Delegate Carrico – any gun manufactured in Virginia and sold to a Virginia resident in Virginia is not subject to any federal regulation. This bill was also introduced last year –

VCDL Strongly Supports this bill

HB 1732 – Delegate Carrico – Virginia would recognize the carry permits from all other states (full recognition). This is the first VCDL requested bill to hit. –

VCDL Strongly Supports this bill

HB 1777 – Delegate Gilbert – cleans up some wording dealing with penalty for faking a birth certificate to obtain a gun illegally – VCDL is NEUTRAL on this bill
HB 1779 – Delegate Gilbert – is an improvement to current law dealing with abuse-based protective orders, which restrict purchase or transport of firearms. The bill would make such restrictions only after an ACTUAL FINDING of abuse (not just an accusation). However, the bill should be changed to require that the finding of abuse be made at an adjudicatory hearing (so that the order cannot be made "ex parte") –

VCDL Supports, but would Strongly Support with suggested change

HB 1813 – Delegate Hope – bans the carry of firearms in any building owned or used by the General Assembly. Guns would have to be checked into storage at the door. And, surprise, surprise, the General Assembly members would be EXEMPT! –

VCDL Strongly Opposes this bill

HB 1856 – Delegate Anderson – clarifies that the Circuit Court Clerk is to replace a lost or stolen permit within five days of getting a notarized statement of the loss for a fee of $5 –

VCDL Strongly Support this bill

HB 1857 – Delegate Anderson – clarifies that someone with permanent orders to a Pentagon duty post can use their ID as photo-identification to purchase a firearm in Virginia –

VCDL Supports this bill

HB 1889 – Delegate WIlt – deals with retrieving certain wounded animals while hunting using tracking dogs and while armed with a gun – VCDL is Neutral on this bill
CASTLE DOCTRINE BILL
I know that having a Castle Doctrine bill is high on the agenda for many of you. I looked at getting one introduced this year, but in my discussions with the Senator I was asking to introduce the bill, it was pointed out to me that there no glaring issue with needing civil immunity after having to use deadly force to defend yourself in Virginia.
Virginia case law and common law are already clear that you can stand your ground anywhere you are, no need to retreat. However, if you are part of the "problem" (somehow encouraged a confrontation), then you would need to retreat and could defend yourself if then cornered and after indicating your intent to give up the fight.
For civil law, you would most likely win in court as well. Lawyers who would file a suit against someone who defended themselves would almost always do so on "contingency." That is the lawyer would get paid only based on him winning the case. Since the odds of winning such a civil case are almost nil, lawyers don't even take on such cases, since they know they would never get paid.
Codifying current case law and current common law on self defense would be tricky. One would have to be careful to not somehow take away protections we currently enjoy. VCDL may attempt to put in such a bill at some point, but not this year. That is not to say that someone else might not put in such a bill this year, since bills will continue to be introduced for another week or so.
LOBBY DAY – NO CHANGES – CHP HOLDERS CAN CARRY AS USUAL
In the wake of the Arizona massacre, I contacted the Capitol Police and confirmed that it will be business as usual at the General Assembly this year – CHP holders can carry.
BE THERE MONDAY TO PROTECT OUR RIGHTS!
With Delegate Hope wanting to ban guns at the Capitol, Delegate McClellan wanting to destroy gun shows, and Delegate BaCote wanting to ban guns in libraries, I again urge you to come to Lobby Day and help us make sure all these bills die and all the good bills make it into law.
About:
Virginia Citizens Defense League, Inc. (VCDL). VCDL is an all-volunteer, non-partisan grassroots organization dedicated to defending the human rights of all Virginians. The Right to Keep and Bear Arms is a fundamental human right. Visit: www.vcdl.org