Wiley X Eyewear Rolling Out New Wiley X Saber Advanced & Wiley X Black Ops Lines In Vegas
SHOT Show 2011 Will Feature Industry Leader's Cutting Edge Styles in New Product Showcase.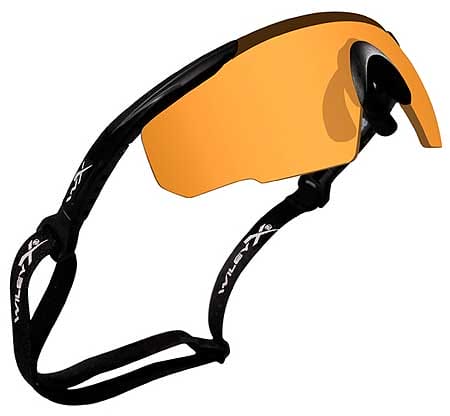 Wiley X has been trailblazing with performance, protection and fiercely stylish product lines in the hunting, shooting and tactical markets since 1985.
So it's no surprise that the go-to brand for millions of extreme professionals, athletes and enthusiasts worldwide is stepping up for the biggest show in the industry, SHOT Show 2011, with an exceptional new lineup of eyewear and accessories.
Center stage in the show's New Product Showcase will be the Wiley X Saber Advanced from the company's wildly popular Changeable Series.
With an industry-leading solid 3.0mm thick lens, this new line meets both stringent MIL-PRF-31013 military ballistic and ANSI Z87.1-2003 high velocity standards, and its lenses are crafted with Selenite polycarbonate, making them the thickest, most durable lenses available in the tactical/shooting eyewear market. The system comes with either a single or dual lens option, tailored to fit a variety of shooting environments, along with 100% UVA and UVB protection and optional prescription plug-in.
Wiley X will have two exhibits at the show, booth #128 and #20220, and will be generating additional buzz with its new high tech, high performance Wiley X Black Ops line — black on black shades in some of the company's most popular styles, created for elite-level military and law enforcement personnel and dedicated shooters. Each "operative" in the series has the unbeatable attributes of Wiley X's High Velocity Protection™ (HVP™) combined with powerfully, cool sleek designs.
These great looking styles also pack a punch — Wiley X is the only premium sunglass manufacturer that certifies all of its products to exceed ANSI Z87.1-2003 high velocity and high mass impact standards. The company has even recently been chosen by popular video game publisher Mastiff LLC for lines of its tactical eyewear and gloves to appear in the new Reload and Super Slam Hunting games.
These games deliver a virtual experience with incredibly realistic weapons and tactics simulations including looking down the barrel as an exhibition shooter, soldier, law enforcement and hunter.
To learn more about Wiley X's SHOT Show introductions, or full line of high performance eyewear — contact Wiley X Eyewear at 7491 Longard Road, Livermore, CA 94551 • Telephone: (800) 776-7842 • Or visit online at www.wileyx.com. For updates on Wiley X pro athletes and events, find us on Facebook at www.facebook.com/wileyxeyewear.