Help Us Win a Telly Award On This Weeks American Trigger Sports Network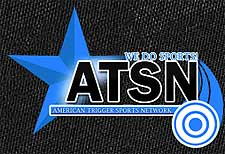 Ventura, CA – -(Ammoland.com)- This week on the Trigger Sports Network, George Digweed is LIVE from the UK to discuss what 18-time World Champion wants shooters to know.
MIT's Shooting Team footage and Wal Mart fires four for courage under stress, Mark Walters comments.
Next we have an NRA convention preview report from Rachel Parsons and a newly deployed system can scan 3,000 license plates per hour…may be coming to you soon.
Why Ministers and pastors should be held to the same standards as you and me…David Codrea reports.
Film footage of robbery at McDonald's that results in death. Then check out photos of our hunting tradition, never seen before.
Please help us win Telly Awards! Vote for our videos: NSCA Zone 7 Trailer and Episode 95-NSCA Nationals
All this and more, at www.atsn.tv – The #1 Network for Trigger Sports! On your computer, 24/7, when YOU want to see it!
Click here to see recent video: www.atsn.tv
James B. Towle
Host
American Trigger Sports Network
www.atsn.tv
About:
ATSN was born from the already popular Radio series, "Trigger Sports Radio" which was broadcast nationwide, and hosted by James B. Towle. James wanted to bring the world of Trigger Sports to a whole new level by introducing video clips and LIVE coverage from shooting events on the Trigger Sports LIVE! weekly show. ATSN is set to be the leader in your trigger sports news, and now we are broadcasting around the world! Visit: www.atsn.tv