NSSF Files for Dismissal of Traditional Ammunition Lawsuit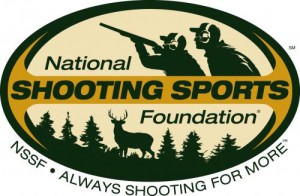 NEWTOWN, Conn –-(Ammoland.com)- Having recently had its motion to intervene granted by the United States District Court for the District of Columbia, NSSF followed up with a motion to dismiss the lawsuit filed by the Center for Biological Diversity (CBD) and others against the U.S. Environmental Protection Agency.
That lawsuit seeks to have a federal court rule that the EPA should have granted CBD and others' petition to ban traditional ammunition.
NSSF's argument regarding this scientifically baseless petition is that CBD failed to file a timely challenge to the EPA's denial of its petition, and even if it were filed in a timely manner, the petition was improper because Congress intentionally exempted ammunition from EPA's jurisdiction.
About NSSF
The National Shooting Sports Foundation is the trade association for the firearms industry. Its mission is to promote, protect and preserve hunting and the shooting sports. Formed in 1961, NSSF has a membership of more than 6,000 manufacturers, distributors, firearms retailers, shooting ranges, sportsmen's organizations and publishers. For more information, log on to www.nssf.org.