Virginia Shooting Sports Association Legislative Successes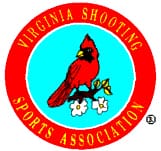 Virginia – -(Ammoland.com)- VSSA has enjoyed a great deal of success this session thanks to our professional lobbying team.
VSSA's lobbyist has a close working relationship with the NRA State and Local Liaison and both are well respected not only by our friends, but also by those who are not considered supporters of Second Amendment rights.
When the NRA liaison has to cover legislative action in another state, VSSA is leading the efforts to protect your rights in the Virginia legislature. Those effort have already paid off with VSSA supported legislation already on the way to the Governor's desk. Those bills include:
Senate Bill 1213, sponsored by state Senators Ralph Smith (R-22) and Tommy Norment (R-3), provides that the State Board of Elections, in cooperation with the Department of Game and Inland Fisheries, would make mail voter registration application forms available where hunting and fishing licenses are sold.
House Bill 1422, sponsored by Delegate Dave Albo (R-42), would add one family firearm, not to exceed $3,000 in value, to the list of items that every householder shall be entitled to hold exempt from Chapter 7 Bankruptcy. Currently, ten states allow firearm owners to exempt their firearm from the liquidation process.
In addition, VSSA has helped defeat anti-gun legislation requiring background checks on private sales at gun shows, a bill banning firearms in the state capitol, a bill requiring gun shows to post state gun laws at the entrance of the show, a bill banning standard firearm accessories that hold 20 or more rounds of ammunition, and legislation that attempted to chip away at Virginia's preemption statute. VSSA has also helped defeat legislation that would have raised fees on big game hunting licenses by almost 95% as well as joined a coalition of conservation organizations to defeat SB868 this week, a bill that would have allowed the indiscriminate killing of deer, elk, and bear year-round, simply by claiming the wildlife is damaging crops and without requiring DGIF to conduct an investigation.
There have also been some disappointment as Castle Doctrine was once again defeated in the State Senate. As with repeal of the restaurant ban, VSSA knew this would be a multi-year effort as our pro-rights numbers in the senate need to be increased before we see this bill enacted. With the State Senate up for re-election this year, it is important that we work to increase the number of senators that believe in the right to self-defense in our home.
The session will draw to a close soon. VSSA will keep you informed as bills continue to move through the House and Senate.
About:
The Virginia Shooting Sports Association (VSSA) was originally founded as the Virginia State Rifle and Revolver Association in 1938. VSSA is the official state association of the National Rifle Association. VSSA is also closely affiliated with the Civilian Marksmanship Program (CMP), Virginia Outdoor Sports Information Network (VOSIN), National Shooting Sports Foundation (NSSF), Virginia Gun Collectors Association, and the Virginia Wildlife Federation (VWF). Visit: www.myvssa.org