West Virginia Citizens Defense League to Form Local Chapters & Target Key Legislative Leaders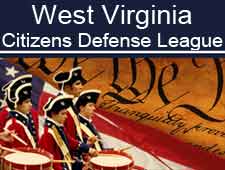 West Virginia –-(Ammoland.com)- In the coming weeks and months, WVCDL is going to begin organizing into various local chapters throughout the state that will regularly meet and organize on the local level.
Initially, we will be focusing on the 4 counties from which the presiding officers and Judiciary Committee chairmen of each house of the Legislature reside: Wayne, Harrison, Marshall, and Kanawha counties.
While we will organize into local chapters in other counties, over the next year, it is going to be critical that we get as many residents of these 4 counties as possible involved in WVCDL as their local delegates or senators hold the fate of most gun-related bills in the Legislature.
In the Senate, Judiciary Committee Chairman Corey Palumbo is a committed anti who simply will not advance serious pro-gun legislation without pressure from leadership. However, Kanawha County residents must still let him know you're watching him very carefully. Most importantly, those of you in Kanawha County are closest to the capitol and can play a key role in hearings held with short notice.
Right now, we do not know who is going to be the presiding officer of the Senate next year. There is an open question as to whether Senator Tomblin will return to the Senate presidency full-time if he loses the special election for Governor this year. Depending on this outcome, Senator Kessler will likely either become the Senate President or would be returned to his former position as Judiciary Committee Chairman if Senator Tomblin returns to the Senate. Therefore, those of you in Marshall County have an important tole to play.
In the House of Delegates, Speaker Rick Thompson claimed to be a CHL holder when he called me last year to try to avoid explaining why he ultimately did not take the WVCDL Legislative Candidate Survey. However, he made the call on putting HB 2346 on the inactive calendar after it got out of committee. In terms of his leadership style, Speaker Thompson claims to take a hands-off approach to managing his committee chairmen, except when he occasionally cracks the whip. Those of you in Wayne County have an important role to play here.
Those of you in Marshall and Wayne counties should take note of the fact that, legally, West Virginia's concealed handgun license reciprocity agreement with Ohio is and has always been hanging by a thread doe to the very poor manner in which our licensing law is written and the requirements that Ohio law imposes for establishing reciprocity. I do not discuss this issue much publicly for obvious reasons. When Ohio first passed their concealed carry law in 2004, then-Attorney General Jim Petro (R) determined that West Virginia's licensing law did not meet Ohio's standards. three years later, when West Virginia revised its reciprocity law and jump-started its expansion of reciprocity with other states, then-Attorney General Marc Dann (D) took the most flexible interpretation he could of Ohio's law and sign the reciprocity agreement that remains in place.
Two elections–and two Attorneys General–later, the Ohio AG's office is now occupied by Mike DeWhine, er, DeWine, (R)–who has, at best, an extremely strained relationship with the Ohio pro-gun community. In 2006, when he was running for reelection to the U.S. Senate, DeWine was the only Republican running for the U.S. Senate in the entire country to get the endorsement of the Brady Bunch–and Sherrod Brown, who won, was certainly not a pro-gun guy, either. In his 2010 AG campaign, DeWine attempted to reinvent himself to try to appeal to gun owners. . Regardless, so far, we have been extremely fortunate that Ohio has not placed our reciprocity agreement under serious review. Until Ohio adopts a more permissive reciprocity law, the reciprocity agreement that permits the 1/4 of West Virginia residents who live in counties bordering Ohio to cross the river with little legal difficulty, is skating on very thin ice.
Finally, we return to House Judiciary Committee Chairman Tim Miley. Those of you in Harrison County must let Delegate Miley know that his past conduct is unacceptable and that he has one more regular legislative session left to prove himself worthy of your support. It's shape up or ship out time for Delegate Miley–and YOU in Harrison County have to be the ones to deliver that message to him.
WVCDL is looking for members or volunteer to be county or regional (depending on the concentration of WVCDL members and other factors) local chapter leaders. Responsibilities of WVCDL local chapter leaders include organizing and holding local membership meetings on a regular basis, meeting with local legislators, and occasionally contacting your local media. If you are interested in being a WVCDL local chapter leader in your county or region, please click here and send us a short e-mail.
About:
The West Virginia Citizens Defense League (WVCDL) is a nonpartisan, nonprofit, all-volunteer, grassroots organization of concerned West Virginians who support our individual right to keep and bear arms for defense of self, family, home and state, and for lawful hunting and recreational use, as protected by the state constitution and the Second Amendment of the United States Constitution. Visit: www.wvcdl.org