College Students Get a Jump-Start on a Career in the Outdoors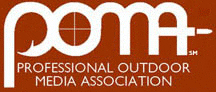 JOHNSTOWN, PA –-(Ammoland.com)- The Professional Outdoor Media Association (POMA, www.professionaloutdoormedia.org) is offering 15 college students the opportunity to explore outdoor industry communications careers and rub elbows with top industry communicators and business professionals during POMA's four-day annual business conference in Ogden Utah, Aug. 10-13, 2011.
Imagine the value of spending time with and learning from the editor of Field & Stream, the host of the Sportsman Channel's most popular television show, the most successful freelance outdoor content providers in the nation, veteran columnists/bloggers and award-winning photographers/videographers.
The dream can become reality.
"I attended the POMA conference last year and it changed my life," said DePauw University student Mitch Strobl. "I made incredible contacts, have been offered internships and jobs, have been invited on trips as a videographer and so much more. The POMA conference is an amazing opportunity and investment in the future. I'm attending again this year."
Registered college students attend the POMA<35 program, developed specifically for them, enjoy dozens of educational sessions, interact with industry professionals, test outdoor equipment from the industry's leading manufacturers during a day-long interactive event and much more.
POMA pays the $230 guest registration fee for the first 15 students who register. Registration entitles students to attend all conference functions including meals. Students also are welcome to book rooms at the Marriott Ogden at the POMA discount rate (at their own expense) or may make other arrangements.
To register, simply fill out the online registration form and pay a $50 refundable deposit (credit/debit card, check) to hold a spot. Deposits are refunded at the conference.
Visit the POMA website for complete details on the conference (http://tinyurl.com/3v6c3pa), or contact POMA Executive Director Laurie Lee Dovey at [email protected], 814-525-6989.