Rabbi Bendory Has More For Anti-2A Senator Silverstein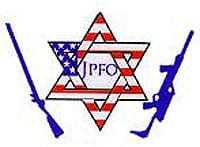 Washington, DC –-(Ammoland.com)- Shalom JPFO Friends and Supporters!
My open letter to IL State Senator Ira Silverstein was noticed by the Senator himself. He promptly called me the day we released the letter.
Thank you to all of you who shared your feelings with him.
Unfortunately, Senator Silverstein has fully bought into the usual liberal victim mentality. He remains in denial concerning the dangerous impact of his stances on gun restrictions, registrations, and citizen disarmament.
In an effort to further his Jewish education, I did send him complementary copies of JPFO's film "No Guns for Jews" and my recorded lecture on "The Ten Commandments of Self Defense". He did not commit to watching or listening. You might politely ask him to do so.
Lest the Senator forget the Nazi (and anti-Jewish) origins of the "gun control" policies he favors, JPFO is releasing a handbill to help remind him – http://jpfo.org/filegen-a-m/freebies.htm#latest . Senator, what do the words "Never Again" mean to you?
Feel free to reach out to the Senator to personally ask him for his response – [email protected]
As always, thank you for your support of JPFO's efforts.
Rabbi Dovid Bendory
Rabbinic Director JPFO
About:
Jews For The Preservation Of Firearms Ownership Mission is to destroy "gun control" and to encourage Americans to understand and defend all of the Bill of Rights for everyone. Those are the twin goals of Wisconsin-based Jews for the Preservation of Firearms Ownership (JPFO). Founded by Jews and initially aimed at educating the Jewish community about the historical evils that Jews have suffered when they have been disarmed, JPFO has always welcomed persons of all religious beliefs who share a common goal of opposing and reversing victim disarmament policies while advancing liberty for all.
JPFO is a non-profit tax-exempt educational civil rights organization, not a lobby. JPFO's products and programs reach out to as many segments of the American people as possible, using bold tactics without compromise on fundamental principles. Visit www.JPFO.org – Copyright JPFO 2011