Nancy Huspek Cruises To Production Title At USPSA Area 5 Shooting Championship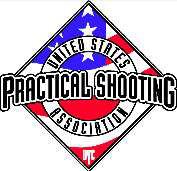 SEDRO-WOOLLEY, Wash. –-(Ammoland.com)- Nancy Huspek made it look easy as she won 11 of 14 stages and outpaced her nearest competitor by over 178 points to win the Women's Production division title at U.S. Practical Shooting Association's Area 5 Regional Handgun Championship at the PASA Park ranges in Barry, Ill.
Huspek, who lives in St. Paul, Minn., spent the early part of the match in third place before moving into second on stage four and claiming the lead on stage six. Huspek held the lead through the remainder of the match as she won stages six through 14 on her way to posting a final score of 960.2666 points.
"Nancy never let her slow start put her off her game as she worked her way into the lead and slammed the door shut on the other shooters with nine straight stage wins," said Gary Stevens, the USPSA Area 5 director.
Second place went to the defending champion Carrie Carlson of St. Peters, Mo. who held the lead on stages two through five with one stage win and a final score of 781.2963. Sheila Hoekstra of Kalamazoo, Mich. finished in third with 749.0192 and two stage wins.
Repeating their 2010 finishes, Ardena Mrasek of Plattsmouth, Neb. and Beth Mehrle of Zeigler, Ill. rounded out the top five with Mrasek taking fourth with 527.5865 points and Mehrle claiming fifth with 523.5994 points.
Elsewhere in the Production division, Ben Stoeger of Eau Claire, Wis. won the overall Production title with seven total stage wins and a final score of 1484.63.49. Among the senior shooters Darren Leskiw of Sedalia, Mo. finished 18th overall to win the Senior title with 992.0629 while Stephan Hobson of St. Petersburg, Fla. finished with 717.3630 to take the Super Senior title.
The Area 5 Regional Handgun Championship took place June 16-19 and drew 359 shooters from across the U.S., including Illinois, Indiana, Kentucky, Michigan, Ohio, West Virginia and Wisconsin, the states that make up the Area 5 region.
The Area 5 match is the second of eight regional events on the USPSA competition calendar. The next regional event is the 2011 USPSA Area 1 Regional Handgun Championship, Presented by Springfield Armory which takes place June 22-26 at Albany Rifle and Pistol Club, Shedd, Ore.
Want to learn more about practical shooting, or join the 20,000 members of USPSA in the most dynamic and fast-paced shooting sport around? Then visit www.USPSA.org, follow @USPSA_Shooting on Twitter, like USPSA on Facebook (www.facebook.com/USPracticalShootingAssn) or read the Practical Shooting blog (www.practicalshooting.posterous.com).