Sara Dunivin Cruises To Area 1 Production Shooting Title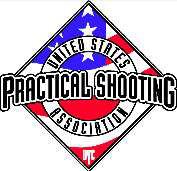 SEDRO-WOOLLEY, Wash. –-(Ammoland.com)- Sara Dunivin of Phoenix, Ariz. cruised to victory at the 2011 USPSA Area 1 Regional Handgun Championship, Presented by Springfield Armory, by winning all 12 stages to claim the Women's Production division.
Dunivin, who is the reigning USPSA Women's Single Stack National Champion, finished the match with a final score of 934.0416 points, placing her 12th overall in the division.
"Sara shot an excellent match. Her strong finish, placing 12th in a field of 65, is one of the stand-out performances of the match," said Chuck Anderson, the USPSA Area 1 director.
Rounding out the top five were Jayne Pacifico of Austin, Texas in second with 612.3143 points, Jodi Humann of Pullman, Wash. in third with 376.8775, Canadian shooter Cheryl Bryson of Surrey, British Columbia finishing fourth with 329.4389 and Ann Shaver of Mission Viejo, Calf. taking fifth with 276.8823.
Elsewhere in the Production division, Team CZ's Angus Hobdell of Tempe, Ariz. took the overall title by winning five of 12 stages and finishing with a final score of 1159.9220. Trystan Burkhardt of Boise, Idaho finished as the top junior with 693.0680. Among the seniors, Bill Garland, Sr. of Prineville, Ore. won the Senior title with 785.3332 points, while Ben Smith of Philipsburg, Mont. won the Super Senior title with 730.9980.
The 2011 USPSA Area 1 Regional Handgun Championship, Presented by Springfield Armory, was held June 22-26 at Albany Rifle and Pistol Club in Shedd, Ore. and drew 318 top pistol shooters from around the country, as well as Alaska, Idaho, Montana, Nevada, Oregon, Utah, Washington and Wyoming, the states that make up the Area 1 region.
To learn more about practical shooting, or join the 20,000 members of the U.S. Practical Shooting Association in the most dynamic and fast-paced shooting sport around, visit www.USPSA.org, follow @USPSA_Shooting on Twitter, like USPSA on Facebook (www.facebook.com/USPracticalShootingAssn) or read the Practical Shooting blog (www.practicalshooting.posterous.com).
About:
USPSA is a non-profit membership association. Most of the more than 20,000 individual members belong to and regularly compete at one of the nearly 375 affiliated clubs and sections (groups of clubs banded together for mutual benefit) located across the United States. USPSA is affiliated with the International Practical Shooting Confederation (I.P.S.C.), which is comprised of approximately 67 nations. USPSA is the American region of IPSC. Visit: www.uspsa.org