Summer 2011 Shooting Sports E-Show Is Coming to RSR Group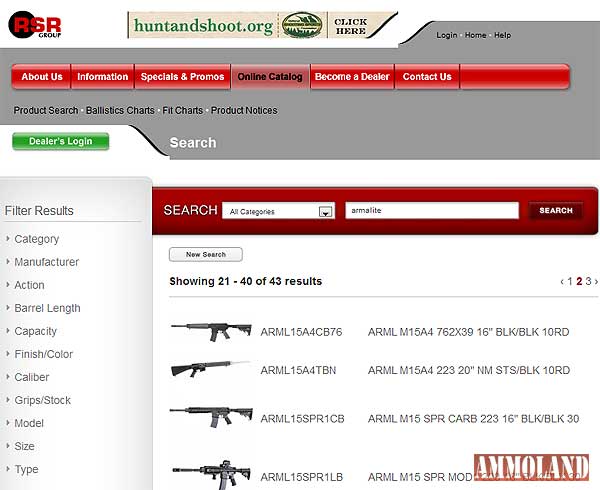 Winter Park, FL –-(Ammoland.com)- RSR Group, Inc. extends an invitation to shooting sports dealers to be a part of its Summer 2011 E-Show: Savings Safari.
This event begins on Tuesday, July 26 at 11:00 a.m. EDT and runs through Friday, July 29 at 11:59 p.m. EDT. The E-Show offers RSR Group, Inc. customers the opportunity to participate in a trade show from the comfort of their own personal computers.
The Savings Safari will take place on the RSR Group, Inc. Web site, with dealers being able to log in and visit "virtual booths" from 35 industry manufacturers. RSR Group and its vendor-partners offer E-Show specials 24 hours a day, as well as sneak peeks at the newest product introductions, limited time dealer programs, and daily prize giveaways.
The E-Show features great specials, giving dealers all over the country a chance to stock their shelves quickly and competitively.
RSR Group, Inc. pioneered the shooting sports industry E-Show, and continues to provide this unique opportunity to its customers. For more than 30 years, the company has catered to shooting sports dealers with innovative programs and services, and the Summer 2011 E-Show: Savings Safari, is no exception.
RSR Group, Inc. is committed to the total satisfaction of its customers by providing a well-stocked selection of products at competitive prices. With five sales centers across the U.S. and a distribution center located in Texas, RSR Group, Inc. is able to provide fast and reliable service. For additional information about RSR Group, Inc. contact Alysa George, Marketing Manager, at 407-677-1333 ext. 625 or visit www.RSRGROUP.com.