Smith & Wesson 4Q Firearm Sales Up 12.7% – Pistol Sales Up 30%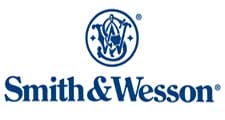 SPRINGFIELD, Mass.--(Ammoland.com)- Smith & Wesson Holding Corp. (NASDAQ:SWHC) reported that fourth-quarter sales in its firearms division were a record $101.7 million, up 12.7 percent compared to the same period last year.
The company said higher sales "were evident across nearly all product lines, with BODYGUARD products, price repositioned polymer framed pistols and modern sporting rifles as primary drivers."
Pistol sales grew 29.9 percent. Firearm backlog grew to $186.7 million at year end, up $112.9 million from the end of the third quarter and $78.7 million higher than at the end of the previous fiscal year.
About Smith & Wesson
Smith & Wesson Holding Corporation (NASDAQ: SWHC) is a U.S.-based, global provider of products and services for safety, security, protection and sport. The company designs and constructs facility perimeter security solutions for military and commercial applications, and delivers a broad portfolio of firearms and related training to the military, law enforcement and sports markets. SWHC companies include Smith & Wesson Corp., the globally recognized manufacturer of quality firearms; Universal Safety Response, a full-service perimeter security integrator, barrier manufacturer and installer; and Thompson/Center Arms Company, Inc., a premier designer and manufacturer of premium hunting firearms. SWHC facilities are located in Massachusetts, Maine, New Hampshire, and Tennessee. For more information on Smith & Wesson and its companies, call (800) 331-0852 or log on to www.smith-wesson.com; www.usrgrab.com; or www.tcarms.com.