Buy Panteao DVDs and Get Free International Defensive Pistol Association Membership
IDPA DVD Combo Deal from Panteao Productions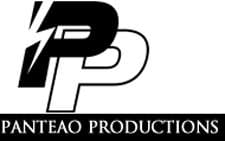 Columbia, SC –-(Ammoland.com)- Panteao Productions is now offering a special combo deal on select DVDs geared towards the shooting sport, International Defensive Pistol Association (IDPA) .
If you purchase the IDPA Combo Deal from Panteao, you will receive the Make Ready with "Mark Redl: Intro to IDPA" DVD and the "Make Ready with Bob Vogel: Mastering IDPA" DVD.
In addition you will receive a Panteao Gift Certificate towards a one year membership in IDPA!
The Gift Certificate, a $40 value, is included with the DVDs as well as an application to join IDPA. Simply mail the gift certificate along with the completed application to IDPA Headquarters to activate your membership. For those that are already a member of the organization, simply check off the renewal box on the gift certificate and mail it in to IDPA Headquarters.
This offer is only valid on purchases made from the Panteao Productions website. Go to the Panteao website at www.makeready.tv and look for the IDPA DVD Combo in the Shop DVDs section of the website.
The direct link is: www.panteaoproductions.com/products/idpa-dvd-combo
About Panteao Productions
Panteao Productions is a video production company that produces instructional videos from the top firearms instructors in the world. For more information about Panteao, visit www.panteaoproductions.com. You can follow Panteao on Twitter and find us on Facebook.