Mossberg Expands Partnership with The Evans Group
Including 46 States, National Law Enforcement and Western Canada Coverage.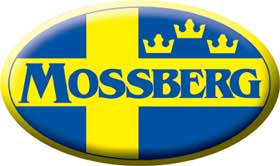 North Haven, CT –-(Ammoland.com)- O.F. Mossberg and Sons, Inc., the oldest family-owned and operated firearms company in America, announces an expansion of its sales representation agreement with The Evans Group, effective August 29, 2011.
Mossberg and The Evans Group first announced their partnership in September, 2010, when the agency was selected to represent the sporting firearms business in 14 mid-western states.
Today's announcement expands their current sales territory to 46 states nationwide (excluding TX, OK, AR and LA) and western Canada. The expanded agreement also includes the Technical Services Group (TSG), a division of The Evans Group, dedicated to the rapidly-growing public safety, law enforcement and military markets.
For over 90 years Mossberg has been a leader in the design and manufacture of hunting, shooting, military and law enforcement firearms and long-recognized as one of the most innovative firearms manufacturers in U.S. history. In addition to being the largest shotgun manufacturer in America, Mossberg offers a complete line of bolt-action, lever-action and AR-style centerfire and rimfire rifles as well as over-and-under shotguns.

The Evans Group, established in 1990, has extensive experience in the outdoors marketplace with dedicated focus on hunting, shooting and law enforcement. Their knowledgeable, committed sales force and strong business relationships with key distributors and retailers have earned the agency formal recognition as an industry leader.
"With our established relationships in the firearms industry and a customer service driven approach, our team is committed to helping Mossberg recognize its sales goals and provide exceptional customer service," stated Mike Evans, Founding Partner and President of The Evans Group.

"We are truly excited about the expansion of our partnership."

"As Mossberg continues a more aggressive approach in the marketplace, expanding our sales representation agreement with The Evans Group will be one of the keys to our ongoing success," commented Tom Taylor, Vice President of Sales and Marketing for O.F. Mossberg & Sons, Inc.

"Their dedicated focus to the hunting and firearms markets and industry-recognized customer service set The Evans Group apart."