ATK Awarded $12.6 Million in New Medium Caliber Cannon Orders
ATK Continues to Expand International Footprint Through Medium Caliber Cannon Sales to Key Southeast Asian Allies.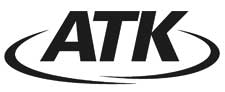 MINNEAPOLIS, Minn –-(Ammoland.com)-Allied Forces Choose ATK's Combat-Proven Bushmaster M242 and Mk44 Automatic Cannon Systems as Weapon of Choice for Ground Combat and Naval Programs.
ATK (NYSE: ATK) announced today a total of $12.6 million in new medium caliber cannon contracts. These awards will expand the company's production of its battle-proven 25mm M242 Bushmaster and 30/40mm Mk44 Bushmaster Automatic Cannon systems.
ATK will manufacture both the 25mm M242 and the 30/40mm Mk44 automatic cannons at its facility in Mesa, Ariz. Delivery is scheduled to begin in early 2012 and will be complete by late 2015.
ATK's family of medium caliber cannons are sold in more than 30 countries world-wide. They are the primary gun systems for the Bradley Fighting Vehicle, the Light Armored Vehicle, and the Apache Attack Helicopter. More than 11,000 25mm M242s are currently in service worldwide, and the 30/40mm Mk44 has become the weapon of choice for the world's medium caliber fighting platforms – including ground combat vehicles, naval and aircraft applications.
"We are committed to providing the highest quality, most reliable medium caliber weapon systems to allied forces worldwide," said Dan Olson, Vice President and General Manager, ATK Integrated Weapon Systems. "These awards reinforce our focus on international growth, as well as our position as a market-leader in the development and manufacture of these systems."
ATK is an aerospace, defense, and commercial products company with operations in 22 states, Puerto Rico, and internationally, and revenues of approximately $4.8 billion. News and information can be found on the Internet at www.atk.com.