HR822 – National CHL Reciprocity Plus More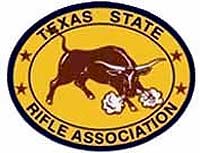 Houston, Tx –-(Ammoland.com)- Contrary to internet rumor, HR 822 in U.S. House Judiciary Committee, would NOT create a national concealed handgun license, administered by the federal government.
HR 822 aims to make traveling with a licensed concealed handgun easier and safer between states.
As with other state issued licenses, such as your driver's license, your home state would issue the license and the licensee could then be expected to follow the laws of whatever state they're in.
HR 822 is in the U.S. House and could be heard in House Judiciary Committee sometime in October. Stay tuned for more information on who to call or email and when. Timing is everything. NRA will keep a close watch and TSRA will help to get the message to membership.
But HR 822 is a great idea.
The Texas Dept. of Public Safety and Instructor Renewal Process
Concealed Handgun Instructors renew their certification every two years. In the past, this meant a trip to Austin, and the accompanying expenses. Beginning this year, instructors will apply to renew online, take their written test online, but this cycle most will be exempt from demonstrating range proficiency. Future CHL Instructor's range proficiency qualifications will be required once every four years and signed- off on by a fellow instructor in buddy-fashion.
The Texas Department of Public Safety continues to make this process, easier, faster, slicker with the common sense use of technology.
The number of active CHL instructors continues to climb and the number of Texas licensees has surpassed a half-million and growing.
The occasional glitch is addressed quickly.
The Implementation of the Parking Lot Bill
SB 321-Employer Parking Lot Law took effect Sept. 1, 2011. Most business and industry in the state of Texas moved quickly to update and communicate employment policies to reflect Texas law. Others continue to make utilizing the new law as complicated and difficult for their employees as possible.
The Texas Legislature does not pass laws easily and does not take kindly to being ignored.
Finally….Save the Date! Information on tickets and prices to follow! Call now to reserve a seller's table at the Sportsman's Spectacular. 512-615-4200.
TSRA Annual Meeting and Sportsmen's Spectacular in Mesquite on Feb. 23 – 26th – to include:
TX Shooting Range Symposium – Feb. 23-24th
TSRA Foundation Fundraising Banquet – Feb. 24th
TSRA Sportsman's Spectacular Gun Show – Feb. 25-26th
TSRA Seminars – Feb. 25th- 26th
TSRA Annual Meeting & Awards Banquet – Feb. 25th
TSRA Director's Meeting Feb. 26th.
Keep the Faith,
Sincerely, Alice Tripp
Texas State Rifle Association
About:
The Mission of the Texas State Rifle Association is to protect and defend the inalienable rights of the individual Texan to acquire, possess, transport, carry, transfer ownership and enjoy the right to lawful use of firearms for self preservation, for the defense of family and property and the common defense of the Republic and the individual liberties of the people. Visit: www.TSRA.com