Optimizing the Every Day Carry Folding Knife
By Chris Fry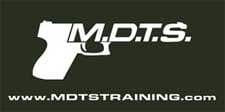 Utica, NY –-(Ammoland.com)- The everyday carry (EDC) folding knife has become a staple both in society and the modern personal protection community.
Each individual chooses such a tool based on a variety of criteria, including blade type, length, design, and clip orientation.
A myriad of excellent tactical and non-tactical folding knives are available, with many carried for daily tasks but equally as many carried with the idea that the folding knife can serve as a force multiplier during a critical personal protection incident. knife
Over the last ten years, extreme close quarters (zero to five feet) training has identified inherent weaknesses associated with folding knife deployment during close quarters contact.
Access and deployment of the folding knife under the pressure of one or more attackers are highly stressful and a borderline fine motor skill set depending on the attributes of the specific folding knife. Small fixed-blade knives have become extremely popular because they eliminate the need to "deploy" the blade in-fight. However, carry of fixed-blade knives is still considered taboo by many or unrealistic based on the operational environment (workplaces or formal dress occasions).
While the small fixed blade is more efficient and dependable, the folding knife can go places the fixed blade cannot.
READ THE REST OF THIS ARTICLE HERE…