Smith & Wesson's Tony Phan Grabs Limited-10 Tile At USPSA Area 4 Championship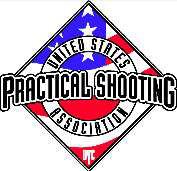 BURLINGTON, Wash. –-(Ammoland.com)- Trailing by 42 points going into the final stage of the match, Team Smith & Wesson's Tony Phan of Webster, Texas picked up 52 points on Robert Carlile to capture the Limited-10 division title this past weekend at the U.S. Practical Shooting Association's Area 4 Handgun Championship in Wichita Falls, Texas.
Phan won three of the 12 stages in the match to finish with a final score of 1432.9279, a 10.2549 point margin of victory.
Carlile, who won four stages that put him in the lead after the 10th stage, held the lead through the 11th stage before falling to second behind Phan and finishing with 422.67.30 points.
"The Limited-10 match was one of the most exciting at this year's Area 4 Championship. With an equally talented field of shooters, the title came down to the final stage and who could put together a winning run, and this year that shooter was Tony," said Phil Strader, the USPSA Area 4 director.
Team Rudy Project's Sean Gaines won three stages on his way to a third place finish with 1418.1795 points. Fourth place went to Andrew Stevens with two stage wins and 1368.3510 points while Phillip Williamson of Denton, Texas finished fifth with 1245.1119.
To learn more about practical shooting, or join the 20,000 members of USPSA in the most dynamic and fast-paced shooting sport around, visit www.USPSA.org, follow @USPSA_Shooting on Twitter, like USPSA on Facebook (www.facebook.com/USPracticalShootingAssn) or read the Practical Shooting blog (http://practicalshooting.posterous.com).
About:
USPSA is a non-profit membership association. Most of the more than 20,000 individual members belong to and regularly compete at one of the nearly 375 affiliated clubs and sections (groups of clubs banded together for mutual benefit) located across the United States. USPSA is affiliated with the International Practical Shooting Confederation (I.P.S.C.), which is comprised of approximately 67 nations. USPSA is the American region of IPSC. Visit: www.uspsa.org