Swarovski Optik Announces Direct Sales Force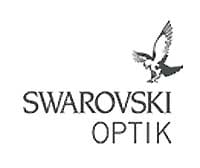 Cranston, Rhode Island –-(Ammoland.com)- SWAROVSKI OPTIK NORTH AMERICA announces a new sales structure that will include having its own sales representatives employed by the company.
An increased capacity in our customer service department will strengthen our new sales structure.
SWAROVSKI OPTIK NORTH AMERICA, a subsidiary of the Austrian based company in the United States, which incorporates a riflescope assembly and full repair facility serves the market through its Authorized Dealer Network in the United States and as of January 1, 2012 in Canada. The SWAROVSKI OPTIK NORTH AMERICA direct sales force will be in place and begin as of January 1st, 2012.
The new direct sales force will serve as the primary outside sales and service contact for accounts within an assigned territory; identifying and maximizing sales opportunities, promoting the brand, ensuring proper merchandising of displays, product training, and building the long term position of the Company in accordance with the Company's guidelines.
Albert Wannenmacher, CEO of SWAROVSKI OPTIK NORTH AMERICA says, "This change in our business model was based on the desire for us to be even closer to our market, our dealers and consumers. This has always been an important part of our business philosophy and with this change it will move us towards this goal. We have had a wonderful experience over the years working with our Independent sales groups and appreciate all that they have done for us. Now it is time for us to take the next step."