Caution: State Gun-Free Schools Law Applies to Many West Virginia Polling Places
Special Election for WV Governor TODAY!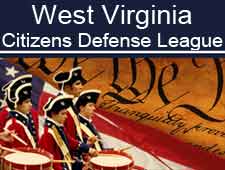 West Virginia –-(Ammoland.com)- Before you go to vote today, please remember that if your polling place is located at a primary or secondary (K-12) school–regardless of whether it is a public, private, or religious school–you may not possess any firearms or other weapons on school property (including the outside grounds) with very limited exceptions.
W.Va. Code § 61-7-11a(b) provides:
(1) It shall be unlawful for any person to possess any firearm or any other deadly weapon on any school bus as defined in section one, article one, chapter seventeen-a of this code, or in or on any public or private primary or secondary education building, structure, facility or grounds thereof, including any vocational education building, structure, facility or grounds thereof where secondary vocational education programs are conducted or at any school-sponsored function.

(2) This subsection shall not apply to:

(A) A law-enforcement officer acting in his or her official capacity;

(B) A person specifically authorized by the board of education of the county or principal of the school where the property is located to conduct programs with valid educational purposes;

(C) A person who, as otherwise permitted by the provisions of this article, possesses an unloaded firearm or deadly weapon in a motor vehicle, or leaves an unloaded firearm or deadly weapon in a locked motor vehicle;

(D) Programs or raffles conducted with the approval of the county board of education or school which include the display of unloaded firearms; or

(E) The official mascot of West Virginia University, commonly known as "The Mountaineer", acting in his or her official capacity.

(3) Any person violating this subsection shall be guilty of a felony, and, upon conviction thereof, shall be imprisoned in the penitentiary of this state for a definite term of years of not less than two years nor more than ten years, or fined not more than five thousand dollars, or both.
The law is clear. It applies to all primary and secondary school property at all times and regardless of whether the school property is in use for a non-educational purpose, such as a polling place.
In general, the only way most individuals may lawfully possess a firearm while on school property is if the firearm is unloaded and kept inside a locked motor vehicle. Most importantly, the firearm must be unloaded before you cross the invisible property line while entering the school grounds and cannot be loaded until after you have left the school grounds.
WVCDL has long believed that the current state law is excessive and unjust. Around the country, other states have widely varying state laws regarding firearm possession on school property.
In Alabama, California, Delaware, New Hampshire, Oregon, and Utah, an individual who has a concealed handgun license may lawfully carry on school property without restriction. In Missouri, an individual who has a concealed carry endorsement may carry on school property unless and until he or she is asked to leave, after which a failure to leave after a demand to leave the premises for refusing to comply with the order to leave is a low-level misdemeanor punishable only by a small fine.
Kentucky, Virginia, and most other states that have "shall issue" concealed carry laws allow individuals to keep a loaded handgun in a vehicle without having to go through the process of unloading before entering school property and reloading after leaving. The unload/reload process required by West Virginia law greatly increases the danger of negligent discharges by law-abiding gun owners.
On the more extreme end, there are some states (such as Ohio and North Carolina) that have stricter laws than West Virginia and require law-abiding gun owners to either park their vehicles off school property (not a realistic option at most schools) or remove all firearms from the vehicle before going to a school.
As a matter of federal law, the federal Gun-Free School Zones Act, 18 U.S.C. § 922(q), generally prohibits the possession of firearms in a larger "school zone," defined as the school grounds plus a 1,000-foot buffer zone.
However, the federal law "does not apply to the possession of a firearm . . . if the individual possessing the firearm is licensed to do so by the State in which the school zone is located or a political subdivision of the State, and the law of the State or political subdivision requires that, before an individual obtains such a license, the law enforcement authorities of the State or political subdivision verify that the individual is qualified under law to receive the license," which exempts concealed handgun license holders–BUT only within the issuing state. This language was originally enacted in 1990 and predates modern reciprocity laws. There is also another exception for firearms in vehicles if the firearm is (1) not loaded (also a requirement of west Virginia law) and (2) in a locked container, or a locked firearms rack that is on a motor vehicle (this second requirement of federal law is not replicated by West Virginia law).
So, if you have a concealed handgun license, the only reason you cannot legally carry on school property in this state is because of STATE law. However, if you do not have a CHL, remember that in order to be in full compliance with both state and federal law, any firearms in your vehicle would need to be both (1) unloaded (both WV & federal law) and (2) in a locked container, or a locked firearms rack that is on a motor vehicle (required by federal law only).
Confusing, isn't it?
Is anyone really safer because in our state because our Legislature has chosen, at least as far as school property is concerned, to have a stricter state gun control law than California?!?!?
Since 2008, WVCDL has asked candidates for the House of Delegates, Senate, Attorney General, and Governor whether they would support or oppose changing West Virginia law to mirror federal law and the state laws of Alabama, California, Delaware, New Hampshire, Oregon, and Utah, by completely exempting concealed handgun license holders and eliminating both the current legal minefield and the inherent dangers created by forcing law-abiding gun owners to not only unnecessarily unholster and reholster their weapons, but also unload and reload their weapons.
WVCDL's West Virginia Gun Owner Protection Act of 2011, HB 3125 and SB 543 of the 2011 Regular Session of the Legislature, proposed amending W.Va. Code § 61-7-11a to completely exempt from this law any nonstudent adult who is licensed to carry a concealed weapon. While the bills failed to advance in the Legislature this year, they will return next year.
In Questions 21 and 22 of the WVCDL 2011 Gubernatorial Candidate Survey, we polled the candidates for Governor (only one candidate among those on your ballot today responded) on whether they would support WVCDL's position on this issue. We encourage you to take a look at the responses we've received.
We urge everyone to follow the law and work within the political process to change it where, as is the case here, it is unjust and frankly absurd.
About:
The West Virginia Citizens Defense League (WVCDL) is a nonpartisan, nonprofit, all-volunteer, grassroots organization of concerned West Virginians who support our individual right to keep and bear arms for defense of self, family, home and state, and for lawful hunting and recreational use, as protected by the state constitution and the Second Amendment of the United States Constitution. Visit: www.wvcdl.org