Boston Anti-Knife Hearing this Friday
Hearing Nov. 18 on Proposed Boston Anti-Knife Ordinance.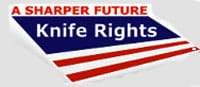 Gilbert, AZ –-(Ammoland.com)- Hearing scheduled for Friday, Nov. 18, at 11:00 AM. Please join us in voicing your opposition to this anti-knife, anti-business and anti-freedom ordinance.
Meeting details here: https://1.usa.gov/v2FNb6
The proposed Boston ordinance "PROVIDING FOR THE LICENSING OF STORES THAT SELL CERTAIN KNIVES" is now up for a full hearing and vote.
If you are a Boston citizen, please contact your Councilor IMMEDIATELY and POLITELY express your opposition to this unnecessary and discriminatory proposal: www.cityofboston.gov/citycouncil/councillors or you can call 617-635-4500 and ask for your Councilor.
Additionally, you can email Mayor Tom Mennio at [email protected] or call his office at 617-635-4500.
Additional details on this ordnance at: https://bit.ly/vtymHc
About:
Knife Rights (www.KnifeRights.org) is America's Grassroots Knife Owners Organization, working towards a Sharper Future for all knife owners. Knife Rights is dedicated to providing knife owners an effective voice in public policy. Become a Knife Rights member and make a contribution to support the fight for your knife rights. Visit www.kniferights.org