Wisconsin Legislative Committee Reins in Overreaching Department of Justice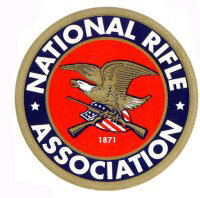 FAIRFAX, Va. –-(Ammoland.com)- Earlier, the Joint Committee for the Review of Administrative Rules (JCRAR) voted in a 7 to 2 bi-partisan effort to address and eliminate portions of the emergency rules promulgated by the Department of Justice (DOJ) to implement Wisconsin Act 35, the new concealed carry law.
The Committee's action focused on several portions of the emergency rules offered by Attorney General J.B. Van Hollen's DOJ that exceeded his statutory authority and ignored clear legislative intent.
One of the most important actions involved the Legislature eliminating many of the onerous requirements associated with the information that must be provided on a license applicant's training certificate (no training certificates issued anywhere in the country met the DOJ criteria prior to the announcement of the emergency rules).
Another involved the elimination of the requirement that all training classes be a minimum of four hours. This is an issue the Legislature debated during the process that culminated in the passage of the new law and it is clear that it never intended for the DOJ to impose any specific curriculum or length of training class requirements.
The NRA applauds members of the committee for ensuring the legislative intent and letter of the law is respected by the DOJ as it implements this essential self-defense law. Assembly Leader Scott Suder (R-69) deserves special thanks for his outstanding leadership in this rules review process.
Please contact and thank members of the JCRAR committee and Assembly Majority Leader Scott Suder and thank them for ensuring the opportunity of Wisconsin residents to defend themselves and their families is not arbitrarily restricted.
About:
Established in 1871, the National Rifle Association is America's oldest civil rights and sportsmen's group. Four million members strong, NRA continues its mission to uphold Second Amendment rights and to advocate enforcement of existing laws against violent offenders to reduce crime. The Association remains the nation's leader in firearm education and training for law-abiding gun owners, law enforcement and the military. Visit: www.nra.org