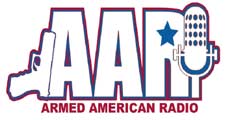 Atlanta GA –-(Ammoland.com)- AAR host Mark Walters welcomes Townhall Magazine News Editor, Katie Pavlich this Sunday as special guest co-host.
Katie has been featured on Fox News' Red Eye with Greg Gutfeld and the Great American Panel with Sean Hannity among other national television appearances.
Syndicated host Mark Walters said, "It's always fun to welcome a special guest co-host and I've been looking forward to bringing Katie to the show for quite some time. Not only is she a great conservative thinker and writer but she is also a great spokesperson for the right to keep and bear arms. Armed American Radio listeners are in for a refreshing treat as we discuss the politics of our gun rights this weekend on AAR!"
Adding affiliate stations at an unprecedented pace since its syndication two years ago, AAR now airs in dozens of markets across America from Florida to Alaska every Sunday evening from 8-11pm ET, 5-8 pm PT and is the fastest growing nationally syndicated, pro-gun radio broadcast in America dedicated entirely to the right to carry a firearm.
As Salem Radio syndicated talk host Mike Gallagher says, "Mark Walters and the Armed American Radio Network are redefining weekend talk radio".
For more information, or to schedule an interview, please contact:
Armed American Radio Network www.armedamericanradio.com
[email protected]
386-AAR-Mark (386)-227-6275
Armed American Radio is syndicated on the Salem Radio Network. For media kit information, please visit www.srnonline.com/talk/talk-walters.shtml
About:
Armed American Radio is the most free-thinking, politically incorrect radio station in the U.S.A. We discuss liberty, self-defense, weapons, family, friends, and life. Visit: www.Armedamericanradio.org