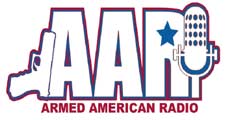 Atlanta GA –-(Ammoland.com)- Armed American Radio and host Mark Walters are proud to bring renowned speaker Lt. Col. Dave Grossman, author of "On Killing" and the best selling DVD series, "Bullet Proof Your Mind".
Syndicated host Mark Walters said, "I have been waiting for the perfect opportunity to bring Lt. Col. Grossman to Armed American Radio and now is the time!

Listeners are in for an exceptional discussion about what it takes to remain safe and if all else fails, how to properly prepare the mind for the use of deadly force if necessary, to defend themselves. This show is a must for everyone who has made a decision to carry a firearm for personal defense!"
Adding affiliate stations at an unprecedented pace since its syndication two years ago, AAR now airs in dozens of markets across America from Florida to Alaska every Sunday evening from 8-11pm ET, 5-8 pm PT and is the fastest growing nationally syndicated, pro-gun radio broadcast in America dedicated entirely to the right to carry a firearm. As Salem Radio syndicated talk host Mike Gallagher says, "Mark Walters and the Armed American Radio Network are redefining weekend talk radio".
For more information, or to schedule an interview, please contact:
Mark Walters
Host
Armed American Radio Network www.armedamericanradio.com
[email protected]
386-AAR-Mark (386)-227-6275
Armed American Radio is syndicated on the Salem Radio Network. For media kit information, please visit www.srnonline.com/talk/talk-walters.shtml
About:
Armed American Radio is the most free-thinking, politically incorrect radio station in the U.S.A. We discuss liberty, self-defense, weapons, family, friends, and life. Visit: www.Armedamericanradio.org