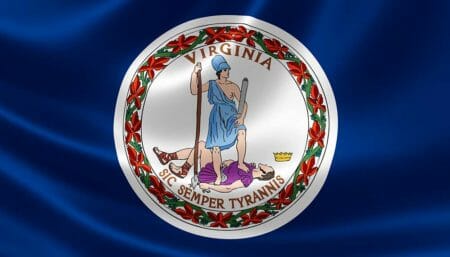 Covington, VA –-(Ammoland.com)- Gun owners scored an important victory in the Senate Courts of Justice this morning – HB 375, Delegate Pogge's bill to allow local government employees to store firearms in their private vehicles while at work passed out of committee by a 9 to 6 margin!
Standing with gun owners were Senators Norment, Edwards, Obenshain, McDougle, Stuart, Vogel, Stanley, Reeves, Garrett.
Standing against gun owners were Senators Saslaw, Marsh, Howell, Lucas, Puller, McEachin.
Several acceptable amendments were made to HB 375 and Delegate Pogge did an excellent job in defending her bill from attacks by Senators McEachin, Marsh, and Howell. Senator Marsh suggested the bill should be killed because someone might steal a gun stored in an employee's vehicle. Yep, I sure want to give up my rights because of things criminals might do. Senator Howell asked if localities had requested the bill. Pogge replied that she had not heard from any localities on the issue at all.
VCDL would like to thank all the Senators that supported HB 375! The bill now heads to the Senate Floor. If it passes there in 3 days, then the House will have the option of accepting the Senate's amendments or sending it to a conference committee to work out the any differences.
YES! PRO-GUN BILLS HEAD TO GOVERNOR'S DESK FOR SIGNING
The following House bills have now passed the Senate and join HB 940, Delegate Lingamfelter's repeal of One Handgun a Month, in heading to Governor McDonnell's desk for signing into law!
HB 20, Delegate Wilt, protects the right of gun owners to transport and carry firearms during a declared emergency
HB 22, Delegate Cole, requires localities to pass an ordinance before doing any gun "buy-ups" and also must try to sell guns to dealers before destroying them
HB 26, Delegate Cole, provides a civil penalty of $25 instead of a class 1 misdemeanor if a CHP holder cannot produce his permit on demand by a law enforcement officer
HB 754, Delegate Cline, repeals fingerprinting first-time CHP applicants as if they were criminals
---
About Virginia Citizens Defense League, Inc.

Virginia Citizens Defense League, Inc. (VCDL). VCDL is an all-volunteer, non-partisan grassroots organization dedicated to defending the human rights of all Virginians. The Right to Keep and Bear Arms is a fundamental human right. Visit: www.vcdl.org