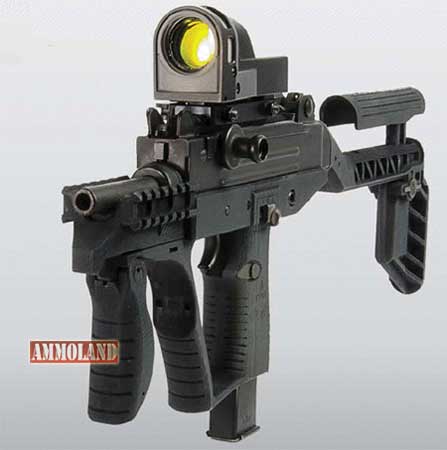 Hashron, Israel –-(Ammoland.com)- Developed in cooperation with the Israel Defense Forces (IDF), the 9 mm UZI PRO SMG is the newest member of the legendary UZI family – one of the most popular weapon families in the world, with millions of units sold around the globe.
Exceptionally lightweight and compact, the UZI PRO is an ideal solution for both concealed or openly carried use – for law enforcement, VIP protection, and Special Forces.
Ergonomically designed and easy to use by right or left-handed users, it offers closed bolt operation for maximum accuracy and safety.
With many of its components made of advanced polymeric materials, the UZI PRO's features include Picatinny rails, ergonomic butt, built-in foldable assault handle, and pistol-type magazine release button.
It also provides a quick fitting suppressor, full auto and single shot and adjustable shoulder stock with mounted cheek rest.
---
About IWI
Israel Weapon Industries (IWI), located in the center of Israel, is a world leader in small arms for the past 80 years. IWI is a member of the SK Group, which is composed of companies that develop and manufacture a wide array of military products for governmental entities, armies, and law enforcement agencies around the world. IWI's most-known products include the TAVOR and GALIL ACE families of Assault Rifles, the NEGEV Light Machine Gun, the legendary UZI SMG (Mini, Micro and UZI PRO) and the JERICHO family of pistols – which have all been considered weapons of choice by military units and top law enforcement agencies around the world. The company's firearms are developed in close collaboration with the Israel Defense Forces (IDF). IWI and the IDF joint forces in developing these weapons, whose final configurations are the product of ongoing interaction, field tests, and modifications, resulting from combat requirements and experience. All IWI weapon systems are in compliance with the most stringent military standards (MIL-STD) and ISO 9000 standards.
For more information on IWI please visit – www.iwi.net/