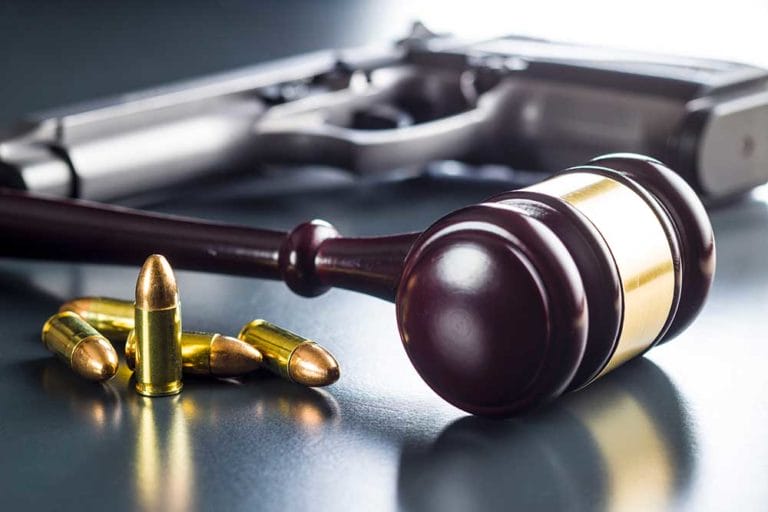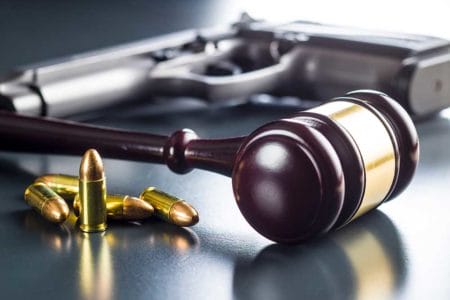 SAN FRANCISCO, CA –-(Ammoland.com)- The County of Alameda's zoning law requiring that gun stores be located 500 feet away from residential properties is not rational and cannot withstand any form of constitutional scrutiny, argues a new federal civil rights lawsuit filed yesterday in San Francisco, California.
Businessmen John Teixeira, Steve Nobriga, and Gary Gamaza are joined by the Second Amendment Foundation, The Calguns Foundation, and California Association of Federal Firearms Licensees as plaintiffs in the case.
They are represented by attorneys Donald Kilmer of San Jose and Jason Davis of Rancho Santa Margarita.
The complaint describes how plaintiffs Teixeira, Nobriga, and Gamza had actually been granted a Conditional Use Permit and variance for the property on which they intended to open a gun store until the variance was revoked by the Alameda Board of Supervisors.
"John, Steve, and Gary did everything right. They had their paperwork in order," said attorney Donald Kilmer. "Their store was moving forward, things were going great, and then they were blindsided by the County long after putting money, labor, and time into opening their store. That's a serious due process problem for the County."

"The facts in this case are outrageous," said SAF founder and Executive Vice President Alan Gottlieb. "In the fall of 2010, Gamaza, Nobriga, and Teixeira formed a business partnership with the intention of opening a gun store in Alameda County. When they began the process of getting permits to open their shop, they were advised of a requirement that gun stores not be located within 500 feet of any school, liquor store or residence.

"After carefully measuring distances between the shop's front door and the front door of the nearest property," he continued, "they found that they were well beyond the 500-foot limit. But then the county changed the measurement requirements."
The City of Sunnyvale recently conducted a study that showed gun stores had no correlation with area crime.
"The right to buy firearms is just as much a protected part of the Second Amendment as the right to buy books is protected under the First Amendment," said Calguns Foundation chairman Gene Hoffman. "Just like we saw in the Nordyke case, Alameda County continues it's long-running effort to undermine the fundamental civil rights of it's citizens to purchase firearms that they have a right to buy."
According to the lawsuit, the county allowed an objection to the businessmen's permit to be filed even though the deadline had passed for such objections, and the West County Board of Zoning Adjustments had voted to approve a conditional use permit and allow the gun store to operate.
"The outcome of this lawsuit may very well have far-reaching implications for firearms dealers not just in California, but across the United States," noted co-counsel Jason Davis. "Hopefully we can address these issues for dealers once and for all."

"Alameda County has a long track record of denying Second Amendment Rights to its residents, even those enumerated in our Constitution," explained Cal-FFL president Brandon Combs. "We've seen over and over again how local rules like those Alameda County adopted are sold to municipalities by anti-gun extremist groups like New York Mayor Bloomberg's Mayors Against Illegal Guns, Law Center To Prevent Gun Violence, Brady Campaign, and other Joyce Foundation-funded spinoffs."

"They want to read the Second Amendment out of the Constitution, but that's simply not going to happen on our watch. We will make sure Americans have a neighborhood gun dealer to sell them the tools they need to defend themselves from violent attackers."
---
About Second Amendment Foundation
The Second Amendment Foundation (www.saf.org) is the nation's oldest and largest tax-exempt education, research, publishing and legal action group focusing on the Constitutional right and heritage to privately own and possess firearms. Founded in 1974, The Foundation has grown to more than 650,000 members and supporters and conducts many programs designed to better inform the public about the consequences of gun control.
About Calguns Foundation
The Calguns Foundation (www.calgunsfoundation.org) is a 501(c)3 non-profit organization that serves its members by providing Second Amendment-related education, strategic litigation, and the defense of innocent California gun owners from improper or malicious prosecution. The Calguns Foundation seeks to inform the government and protect the rights of individuals to acquire, own, and lawfully use firearms in California.
About California Association of Federal Firearms Licensees
California Association of Federal Firearms Licensees (www.calffl.org) is California's premier non-profit industry association of, by, and for firearms manufacturers, dealers, collectors, training professionals, shooting ranges, and others, advancing the interests of its members and the general public through strategic litigation, legislative efforts, and education.