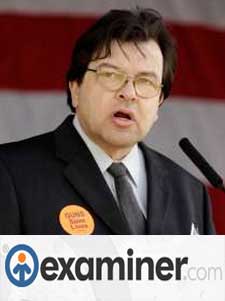 USA –-(Ammoland.com)- A congressman is advocating that GOP presidential candidate Mitt Romney assume a leadership role in pushing for accountability in the Fast and Furious "gunwalking" criminal operation, The Daily Caller reported yesterday.
"I think Gov. Romney, with his platform of accountability, needs to bring this forward to explain what is wrong and why his administration won't be anything like this, Rep. Paul Gosar, R-Ariz., told reporter Matthew Boyle in a telephone interview.
"Romney has brought up Fast and Furious only twice during the current election cycle. In December, he demanded Attorney General Eric Holder's resignation over the scandal after initially balking at the question." Boyle reported. "In early April at the NRA convention Romney repeated that call…"
Continue reading on Examiner.com http://www.examiner.com/article/romney-low-profile-on-fast-and-furious-a-retreat-from-nra-speech
About David Codrea:
David Codrea is a long-time gun rights advocate who defiantly challenges the folly of citizen disarmament. He is a field editor for GUNS Magazine, and a blogger at The War on Guns: Notes from the Resistance. Read more at www.DavidCodrea.com.