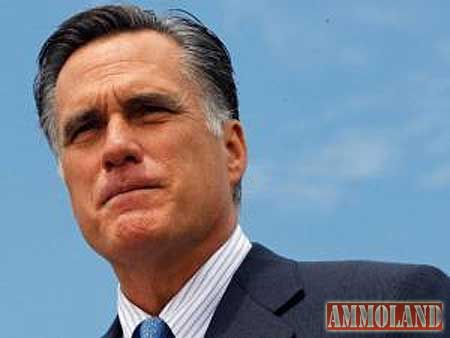 USA –-(Ammoland.com)-
A letter asking presidential candidate Mitt Romney to make good on his words of support for the Congressional investigation into Operation Fast and Furious "gunwalking,' and for his campaign's words of condemnation for the Obama administration invoking executive privilege, is being sent to the Mitt Romney for President campaign today. Written jointly by this correspondent and citizen journalist Mike Vanderboegh of the Sipsey Street Irregulars blog, Romney is being asked to commit to revoke the executive privilege claim, and to instruct full cooperation from the Department of Justice in assisting with, instead of obstructing the investigation.
The text of the letter follows:
September 4, 2012

Mitt Romney

Via electronic correspondence

Subject: Revocation of Presidential Executive Privilege on "Fast and Furious" Documents

Dear Candidate Romney,

On June 20, 2012, Deputy Attorney General James M. Cole wrote a letter to Rep. Darrell E. Issa, Chairman of the House Committee on Oversight and Government Reform informing him "that the President has asserted executive privilege over the relevant post-February 4, 2011, documents" subpoenaed as part of the committee's Operation Fast and Furious "gunwalking" investigation.

These documents are essential to determining the truth about falsehoods stated to the committee and later withdrawn by the Justice Department. Former federal prosecutor

Rep. Trey Gowdy has demonstrated the Obama White House cannot legally assert executive privilege to shield these documents.

"The reason we have privileges is to protect the relationships…No privilege is absolute," Gowdy has stated. "Every privilege can be defeated, and usually they can be defeated by an indication of criminal conduct.

"There was a demonstrably false letter sent from the Department of Justice on DoJ letterhead to a United States Senator and therefore to all of Congress," he continued. That letter was misleading, deceptive, and provably wrong. We are seeking the documents that would help us understand how a letter that materially false could be drafted, approved, delivered to a United States Senator. That's the information that Congress was seeking. The White House and the Department of Justice are seeking to prevent us from getting that information by asserting that third tier, lowest level, weakest form of executive privilege."

You recognized the wrongness of the administration's actions in your July 17 release, "Transparent Hypocrisy: Obama's Fast And Furious Broken Promises," when your campaign informed voters "After Slamming The Use Of Executive Privilege During His 2008 Campaign, President Obama Is Now Using It To Avoid Telling Americans The Truth About Operation 'Fast And Furious.'"

A few months earlier, in April at the NRA Annual Meeting in St, Louis, you expressed your personal enthusiastic support for Congressional investigations.

"I applaud Congressman [Darrell] Issa and Senator [Chuck] Grassley for their work in exposing the Fast and Furious scandal," you proclaimed to an enthusiastic assemblage of NRA members..

"And of course I applaud NRA leadership for being among the first and most vocal in calling upon Attorney General Holder to resign or get fired," you added.

Sir, we need more than your applause.

If elected president, you will have the authority to revoke claims of executive privilege made by your predecessor. You will be able to give the American people the truth about the "materially false" information first provided, then rescinded, and then covered up by the Obama administration. You will be able to demonstrate your leadership and commitment on determining the truth about Operation Fast and Furious and holding those responsible for it truly accountable.

Mr. Romney, tear down this stone wall.

Will you pledge and commit, that if elected in November, you will rescind Obama's executive privilege order and direct your Attorney General to fully cooperate with and assist the Committee in document production and whatever else it needs to finally determine and tell the American people the truth?

Sincerely and seriously,

David Codrea

Mike Vanderboegh
A positive response on the part of candidate Romney will be helpful to his campaign for those still troubled by perceived past inconsistencies, especially as they relate to the gun rights issue, but also more generally. Also, and importantly, the conspicuous absence of public acknowledgment of Fast and Furious at the Republican convention did not go unnoticed–including by the Democrats. Failure on the part of the candidate to act on this appeal, and worse, showing deliberate indifference by ignoring it, will not serve to distinguish his approach from the current administration he has criticized.
It's hardly out of line to expect a candidate to demonstrate he deserves your vote because he earned it, as opposed to just saying what people want to hear. Those interested in helping create public pressure for Romney to act on this can send his campaign the link to this open letter, and also share it with new organizations, on blogs, message boards, and social media like Twitter, Facebook, etc.
---
About David Codrea

David Codrea is a long-time gun rights advocate who defiantly challenges the folly of citizen disarmament. He is a field editor for GUNS Magazine, and a blogger at The War on Guns: Notes from the Resistance. Read more at www.DavidCodrea.com.