Orapax Range Before Goochland Planning Commission Again Public Hearing Scheduled for October 18 at 6:30 PM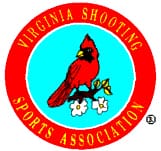 Virginia – -(Ammoland.com)- The Goochland Planning Commission has scheduled a second public hearing on Orapax's application for a special use permit to have a sporting clays range on their nearly 700 acre hunting preserve.
The meeting will be held on October 18th at 6:30 PM in the Board meeting room in the Goochland County Administration Building located at 1800 Sandy Hook Road, Goochland, VA.
The last public hearing on the matter saw an overflow crowd attend, many supporting Andrew and Nancy Dykers request to allow a sporting clays range on their property. We need another large showing of support as the other side is well organized and financed by a local land owner who has opposed every request by the Dykers related to the Orapax property in the past. Those speaking against the proposal at the last meeting sited concerns related to increased noise that would hinder the enjoyment of their property. The commission requested a new noise assessment and deferred their decision. It should be noticed however that the nearest neighbor lives a mile from the Orapax property.
If you are not able to attend the property, please contact the members of the planning commission and politely urge them to recommend approval of the Dykers request to the Board of Supervisors. Their contact information is below.
Planning Commission Members
District 1:
James P. Atkinson
5051 Shannon Hill Road
Kents Store, VA 23084
[email protected] Phone: (804) 457-9239 (h)
District 2:
Ty Querry
2904 Stone Creek Drive
Sandy Hook, VA 23153
[email protected] Phone: (804) 241-0912
District 3:
Derek Murray
1835 Longbranch Drive
Maidens, VA 23102
[email protected] Phone: (804) 556-5537 (h)
District 4:
Joe Andrews
534 Broad Street Road
Manakin-Sabot, VA 23103
[email protected] Phone: (804) 784-1937 (h)
District 5:
Courtney Hyers
1263 Flat Rock Crossing
Manakin Sabot, VA 23103
[email protected] Phone: (804) 784-2955 (h)
At Large:
Matt Brewer
4825 Twin Lake Drive
Goochland, VA 23063
[email protected]
Phone: (804) 307-2739 (c)

Tom Rockecharlie
558 Woodson Court
Manakin Sabot, VA 23103
[email protected] Phone: (804) 784-3317 (h)
About:
The Virginia Shooting Sports Association (VSSA) was originally founded as the Virginia State Rifle and Revolver Association in 1938. VSSA is the official state association of the National Rifle Association. VSSA is also closely affiliated with the Civilian Marksmanship Program (CMP), Virginia Outdoor Sports Information Network (VOSIN), National Shooting Sports Foundation (NSSF), Virginia Gun Collectors Association, and the Virginia Wildlife Federation (VWF). Visit: www.myvssa.org