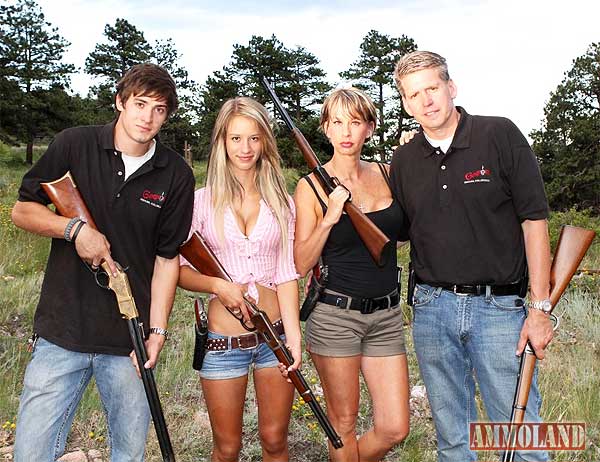 Colorado, USA –-(Ammoland.com)- There will not be a third season of Discovery's docu reality series American Guns.
The show, about a family of gun makers, has been drawing attention following Friday's elementary school shooting in a Connecticut in which 26 people — including 20 first-grade children — were gunned down by a 20-year-old whose mom was a gun collector.
There have been angry messages posted by viewers on the show's Facebook page. American Guns has now been cancelled. Discovery sources indicate the decision was quietly made awhile ago, however it didn't come to light until today.
"American Guns concluded earlier this year," a spokesperson said. "Discovery Channel chose not to renew the series and has no plans to air repeats of the show."
The fact that the network is not even keeping repeats of the show on the air indicate that the Connecticut tragedy may have played at least some part in the decision.
The second season of American Guns got off to a strong start in April with 1.15 HH rating, 0.87 in adults 25-54 and 0.79 in adults 18-49, up 50% from last year's series premiere. But the ratings subsequently dropped off and, in the end, Season 2 finished down double-digits from Season 1.
Discovery brass also felt there was no story left to tell, contributing to the cancellation decision. American Guns joins two veteran Discovery series that have been recently cancelled: Dirty Jobs and American Chopper.
About AMERICAN GUNS
AMERICAN GUNS follows Rich Wyatt and his wife Renee, who own Gunsmoke – located outside Denver, Colorado. They buy, sell and trade guns – from hand canons to hunting rifles. And if you don't see what you want, they'll build one for you from nothing more than a block of metal.
About Discovery Channel
Discovery Channel is dedicated to creating the highest quality non-fiction content that informs and entertains its consumers about the world in all its wonder, diversity and amazement. The network, which is distributed to 100.8 million U.S. homes, can be seen in 210 countries and territories, offering a signature mix of compelling, high-end production values and vivid cinematography across genres including, science and technology, exploration, adventure, history and in-depth, behind-the-scenes glimpses at the people, places and organizations that shape and share our world. For more information, please visit www.discovery.com.