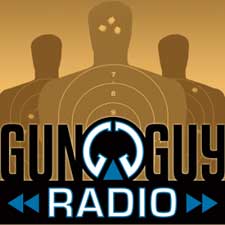 DeKalb, IL –-(Ammoland.com)- This week Gun Guy Radio hosts Steve Remy and Jake Challand interview Gene Pearcey A.K.A. Evil Roy.
Gene shares some of his wisdom on how to make it through common natural disasters and how to build a house that will survive virtually anything.
In addition to discussing preparedness Remy and Challand review happenings over the week and address listener feedback.
Continuing with the weekly Gun Guy Radio Giveaway, they announce the winner of the Brownell's AR-15 Para-Trooper charging handle.
Listen to the entire episode at https://www.gunguyradio.com/041/ or subscribe to the show on iTunes.
About Gun Guy Radio
Gun Guy Radio is an on demand talk show that stays positive and leaves out the politics. The podcast features a variety of popular guests that cover a wide range of topics that firearms enthusiasts crave.
Each episode delivers entertainment, education and encouragement that expands firearm ownership and knowledge to the current and next generations. Gun Guy Radio releases every Sunday at 12:00 pm central time. Subscribe to the  Subscribe to the email list and listen via apple iTunes, Stitcher Radio or gunguyradio.com.
Contact:
Jake Challand, Producer/Host
email: [email protected]
Thank You,
Jake Challand
Producer/Host
W: Gun Guy Radio
E: [email protected]
On Demand Talk Radio