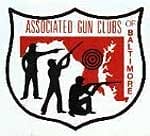 Maryland –-(Ammoland.com)- The Maryland Governor's gun ban is still in Committee, due in a large part to the massive pressure you have exerted on the legislature.
The Governor is doing everything he can to force his bill through the Legislature.
Please join us for a silent "2014" demonstration at the State House in Annapolis, beginning at 9:00 AM this SATURDAY, March 23rd 2013.
Your continued support is still urgently needed. Please call your Senator and Delegate(s) again and tell them to oppose the Governor's gun ban (SB 281 and HB 294) in any form. Make it clear that we will not compromise our rights. No exceptions and no amendments, we insist on an unfavorable report on both bills. We will not tolerate being punished for the actions of a single deranged person in another state.
Please remember to be polite, even if the legislator disagrees, we need all the votes we can get. This is not the time to make opponents of legislators who may yet decide to support us by voting against the Governor's gun ban.
In addition to emails, calls to your own legislators are very important, please make a point of also calling:
House Speaker Michael Busch: 301-858-3800 or 410-841-3800
House Judiciary Vice Chair Kathleen Dumais: 301-858-3052 or 410-841-3052
If you could not join us for the rallies, or committee hearings earlier this year and you cannot join us on Saturday, you can still participate in the campaign to defend freedom by sending emails and making phone calls. Click here for the legislator's phone numbers.
In the last annoucment, we noted that we were less than 18,000 emails away from breaking the one and one quarter million mark! Your response blew right past the 1.25 million mark, and we are now showing 1,298,082 emails sent. We are now only 201,918 emails away from 1.5 million emails. We have sent over 100,000 emails per day in the past, let's do it again!
NOTE: New list members can view previous emails in our email Archive. Click here.
Thank you all for your continuing outstanding support!
John H. Josselyn
Legislative Vice President
About:
Associated Gun Clubs of Baltimore, Inc. (AGC), located in Marriottsville, Maryland. The Associated Gun Clubs of Baltimore, Inc. was formed on July 1, 1944 when a number of World War II veterans in the Baltimore, Maryland area began looking for a place for recreational and competitive shooting. They organized with several other Baltimore area shooting clubs to form the "AGC" Visit: www.associatedgunclubs.org