50 Shotguns to be Awarded to 3GN Club Series Competitors.
By Chad Adams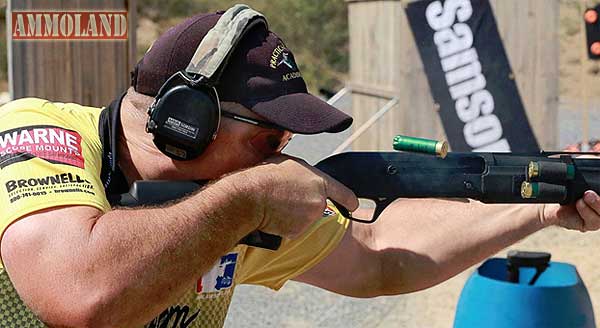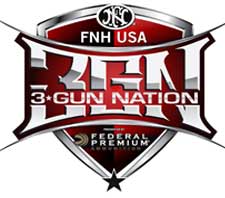 USA –-(Ammoland.com)-  3-Gun Nation reached an agreement with Remington recently that names Remington as the presenting sponsor for the new 3-Gun Nation Club Series.
To promote the program, Remington is offering up 50 VersaMax shotguns, to be awarded to members from the first 50 clubs to sign up with 3GN.
"Remington is proud to support your efforts as Presenting Sponsor of the 3-Gun Nation National Club Series," said Shane Naylor, Remington Shooting Sports Manager. "We look forward to working with 3-Gun Nation and its associated clubs, around the country, as 3GN promotes the sport of 3-Gun. We appreciate the opportunity to support such a great sport."
Each club will receive a Remington VersaMax shotgun to give away, via random draw, to one of its 3GN club members. And to encourage participation at the local level, the more club matches a local shooter competes in, the more entries into the draw for a chance at winning the VersaMax.
"Having Remington, as big as they are in the industry, and having them support this club series, I don't know if there is more you can ask to have a company like this supporting club-level 3-gun," said Charles Sole, 3-Gun Nation Club Series Director. "This will be a farm system for the 3GN Pro Series, and it will be a huge spark to grow 3-gun at the local level."

3-Gun Nation Champion Keith Garcia ran a Remington VersaMax shotgun thoughout his 2012 season.
In addition to the Remington VersaMax shotguns, competitors at each club will also be entered into a chance to win a HiperFire HiperTouch drop-in AR-15 trigger. To add yet even more incentive to participate, Palmetto State Armory will be awarding a PSA PA-15 3G 20" AR-15 rifle to the winner of each division in the 3GN Club Series national points race. Tactical Optics, Open, Tactical Iron, Heavy Metal and Heavy Metal Optics divisions will all be recognized, with the top shooter in each division taking home a rifle from Palmetto State Armory.
Palmetto State Armory is also the presenting sponsor for the inaugural season of 3GN Club TV, an internet-broadcast show profiling the lifestyle, techniques and achievements of everyday 3-gun enthusiasts in the 3GN Club Series. With 15 episodes airing online in 2013, the program will feature clubs coast-to-coast. In addition, each episode will feature intense and in-depth training segments provided by Palmetto State Armory's Training Division.
3GN Classifiers
The keystone feature of the 3GN Club Series is the classifier system, the first ever developed for the sport of 3-gun. 3GN Club members will receive classification upon shooting their first classifier stage, while future classifications will be based on an average of a shooter's top four scores. Classification time standards for each Classifier stage are being set by 3GN Pro Series competitors, as Daniel Horner, Patrick Kelley, Clint Upchurch, and more, along with 3GN Director of Competition Rob Romero, are all logging stage times. That means every shooter in the country can compare their skills with the best in the game, all without ever leaving their home range.
The classifications are:
• Expert 95-100%
• Pro 84-94.99%
• Semi-Pro 75-83.99%
• High Marksman 60-74.99%
• Marksman 40-59%
• Amateur 2-39.99%
National Points Race
The 3GN Classifier Stages also form the basis for the 3GN Club Series Points race. Along with Palmetto State Armory rifles to the winner of each division, the top shooter at each club, in each division, will receive an invite to the upcoming 3GN Pro Series Qualifier match, giving every 3GN Club shooter a route to the 3GN Pro Series, all at their home club.
The 3GN Club Series is under the direction of Charles Sole, who runs one of the most successful club matches in the country, the Tarheel 3-Gun. Tennille Gibson-Chidester, former match director of the MGM Ironman, was recently named Assistant Director of the club series, bringing more match logistics and management experience to the team. Stage designer Larry Turner, along with Romero, have played key roles developing classifier stages for the program.
In order to be eligible for any of the 3GN club prizes offered, shooters must sign up as a competition member online at http://memberships.3gunnation.com/. For match directors seeking more information, contact Sole ([email protected]) or Chidester ([email protected]).