Join your fellow citizens at the State Capitol Wednesday to let legislators know you will not forget how they vote on gun-control measures.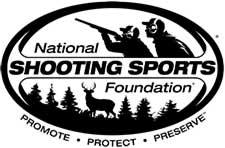 NEWTOWN, Conn –-(Ammoland.com)- On Wednesday, April 3 2013, starting at approximately 11 a.m. the State Senate will take up a series of bills that will seriously restrict the rights of citizens to purchase and own firearms, magazines and ammunition, but do nothing in the end to ensure a safer Connecticut.
Soon after, the House of Representatives will take up the same measures in a session that is expected to last into the evening. We have not seen the exact language of any of the legislation, nor will all lawmakers have had sufficient time to read and understand all the provisions in the sweeping proposals. Announced just Monday evening, the proposals are the result of bipartisan negotiations held in secret over the last few weeks.
Here are some of the provisions:
"Universal background checks" for the sale of all firearms
Significant expansion of the existing Connecticut "Assault Weapons Ban"
Immediate ban on the sale or purchase of "large capacity" magazines
Such magazines currently possessed must be registered by Jan. 1, 2014
Eligibility certificates for the purchase of any rifle, shotgun or ammunition
Expanded scope for Connecticut's firearms safe storage law
In addition to the significant Second Amendment and state constitutional issues, Connecticut can't afford the harm these proposals would cause to our state's manufacturers and retailers, resulting in the loss of good paying jobs and badly needed tax revenue to the state.
NSSF is urging all gun owners, sportsmen and hunters to come to the State Capitol on Wednesday and to contact their state representative and senator by phone immediately, urging them to think twice before they vote on this package of gun-control legislation.
For your convenience, shuttle buses will begin running to and from the State Capitol from the Cabela's parking lot in East Hartford from 8:30 a.m. to 5 p.m.
About NSSFThe National Shooting Sports Foundation is the trade association for the firearms industry. Its mission is to promote, protect and preserve hunting and the shooting sports. Formed in 1961, NSSF has a membership of more than 6,000 manufacturers, distributors, firearms retailers, shooting ranges, sportsmen's organizations and publishers. For more information, log on to www.nssf.org.