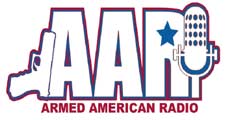 Atlanta GA –-(Ammoland.com)- The host of Armed America Radio, Mark Walters, and Founder of I.C.E. Training, Rob Pincus, are collaborating on a new book called Lessons from Unarmed America.
Mark Walters' first book, Lessons from Armed America (co-written with Kathy Jackson and released in 2009), broke new ground by telling stories of true crime/self defense scenarios and following that up with a complete, professional analysis of each individual incident.
Lessons from Unarmed America continues in the same fashion, this time with one of America's most respected firearms and personal defense instructors, Rob Pincus, providing the analysis of the violent encounters as told by Mark Walters
Lessons from Unarmed America focuses not only on people who found themselves without a weapon when they became victims of violent crime but also reminds readers that being unarmed may also mean simply being unprepared for danger when it may strike, whether it be a criminal attack or simply one of life's obstacles.
Mark Walters is the nationally syndicated host of Armed American Radio, Columnist for Concealed Carry Magazine and an NRA Certified Firearms Instructor
Rob Pincus is the owner of I.C.E. Training Company, which develops, teaches and consults on training for military, law enforcement, private security and others interested in developing efficient firearms, tactical operations and defensive skills. He developed the "School Attacker Response Course", a program meant for teachers and students to provide options for fighting back against an armed school attacker. He has authored three other books, "Combat Focus Shooting", The Training Log Book", and "Combat Focus Shooting: Evolution 2010", and most recent "Counter Ambush".
Lessons from Unarmed America will be published by Whitefeather Press.