3 Bills Dropped From Agenda
2 Gun Owner Protection Bills Passed
The Fight is Far from Over – Keep Calling Legislators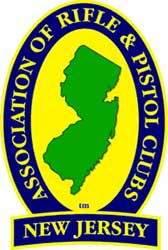 Trenton, NJ – After a 2-hour hearing yesterday (May 2 2013) that was considerably less heated than the April 30 hearing, the Senate Law & Public Safety Committee passed all 7 pieces of gun legislation that were before it.  Three bills were dropped from the agenda, and two significant gun owner protection bills were passed.
Several of the bills from both hearings have been placed on the agenda for a Senate Budget Committee hearing on Thursday, May 9 2013, where Senate leadership has indicated it intends to make limited amendments in response to concerns raised at the hearings.  Then, it is anticipated that the entire package of bills will be heard by the full Senate on Monday, May 13 2013.
Anything that passes will then have to be reconciled in the Assembly, and bills that emerge from that process would then move to the Governor's office.
Please turn your attention away from the Senate committee and refocus your efforts on your own State Senator and Senate President Stephen Sweeney (contact information available here).  Please call, email and fax repeatedly and urge them to oppose all new gun control measures.  Gun owners can still impact the outcome of this process – please keep calling!
Also, a major gun owner rally in Trenton is being planned for Saturday, May 11.
Dropped from yesterday's committee agenda were S2648 – possession on school grounds; S2471 – prohibits state pension investments in certain firearms companies; and S2735 – exempting tube fed .22 firearms from New Jersey's assault firearms ban).
Significantly, two gun owner protection bills were passed in response to the outcry from gun owners: S2721– clarifying "reasonable deviations" permitted when transporting firearms in New Jersey; and S2552 – protecting gun owner information from public disclosure.
Here is the full list of bills that were passed in committee after this week's hearings (note: most current versions are still not available online as this email blast was sent):
S2178– Fifty Caliber ban (current version bans many handguns and rifles; grandfathering still illusory).
S2723– Replaces FID card with driver's license data strip; mandates training as condition of firearms ownership; ends all private sales; electronic reporting of ammunition sales; etc.
S2718 – Mandates that State Police disclose confidential ATF trace data in violation of federal law.
S2485– Suspends Second Amendment rights of citizens whose names appear on secret government lists without charge or prosecution (no due process)
S2719– Dealer imprisonment for knowing straw sales; dealer license loss for intentional questionable sales; vehicle forfeiture for firearms traffickers.
S2492 – Submission of mental health records to NICS database.
S2430 – Creates study commission on violence
S2724 – Creates school security task force
S2720– Allows total numbers of FID cards and handgun purchase permits to be publicly disclosed.
S2715 – Requires Dept. of Education to prepare and distribute pamphlets for parents on how to limit child exposure to media violence.
S2552– Protects individual gun owner information from public disclosure.
S2721 — Clarifies definition of reasonably necessary deviation when legally transporting firearms in a motor vehicle.
S2722 – Reopens window to dispose of firearms banned under New Jersey "assault" firearm law for 180 days.
S2725 – Reduces penalty for airgun possession from second degree crime to third degree crime.