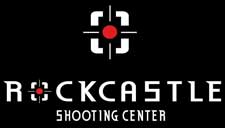 Park, City, KY., –-(Ammoland.com)- Rockcastle Shooting Center, America's ultimate shooting destination resort will host the 2013 IPSC Pan American Shotgun Championship June 27 – 30, 2013.
The Level 4 IPSC competition will attract competitors from eight countries including the United States to compete in four divisions, Open, Standard, Standard Manual and Modified.
Match Director Larry Houck has designed 24 stages that will challenge the fundamentals of marksmanship competitors have acquired through the years, while adding a risk reward element.
Houck said, "The infrastructure of the 2,000 acre resort is so unique; I'm incorporating the shadows of the tree canopy, the open hay and cornfields and the rocky nature trails to allow competitors to solve the course of fire based on their abilities."
A variety of targets set as close as seven yards for birdshot, 35 yards for buckshot and 60 yards for slugs will await competitors using static clay birds, static steel plates, IPSC poppers,  cardboard classic targets and include 6" steel circles atop stakes.
Nick Noble, CEO of Rockcastle commented, "The International community has embraced Rockcastle Shooting Center since we first hosted the successful event in 2010. Noble added, "The diversity of shooting disciplines offered throughout the resort and the amenities of our lodge, restaurant and winery, adds up to an ideal vacation holdover for the Europeans to stay and compete in the upcoming Rockcastle/Pan American 3-Gun Challenge."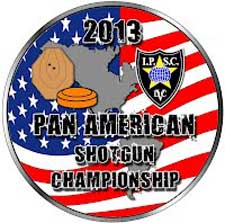 Opening and Closing ceremonies have been planned to include local dignitaries, a parade of international flags and the opportunity for shooting ambassadors from Russia to Brazil to enjoy the camaraderie at an unprecedented return of the IPSC Pan American Shotgun Championship. Local 4-H Shooting Sports chapters will be volunteering their time to reset targets.
The Rockcastle Shooting Center, located on the Park Mammoth Resort property is host to a variety of local, regional, National and International shooting competitions.
We offer a training and education center, a 15 station Sporting Clay course, 5 Stand, Pistol and Rifle Ranges out to 1,500 yards, SASS Range and two 3D Archery Ranges. The 2,000 acre resort features an 18 hole golf course, lodge, restaurant, winery, vineyard and nature trails.
For further information of scheduled events at Rockcastle Shooting Center and the accommodations and amenities offered by Park Mammoth Resort, visit our website www.RockcastleShootingCenter.com and www.ParkMammothResort.us or email our guest client services at [email protected]