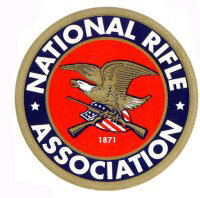 FAIRFAX, Va. –-(Ammoland.com)- Remington Arms Company has generously loaned eighty-five firearms and works of art from its private Remington Factory Collection to the new NRA National Sporting Arms Museum at the Bass Pro Shops flagship superstore in Springfield, Mo.
The exceptionally historic items from the Remington's private collection include original oil paintings used in classic Remington ads, treasured early models of Remington firearms, prototypes and experimental firearms, Milestone guns like the 10 millionth Model 870 shotgun and the first R15 rifle, and more.
"We would not be able to present the history of the American sporting arm without help from America's oldest gunmaker," said NRA National Firearms Museum Director Jim Supica. "The items from the Remington Factory Collection exemplify both the NRA and Bass Pro ideals of freedom and conservation."
Most of the artifacts in Remington's loan, now on display in the museum's largest exhibit, have never been seen outside the Remington factory museum. Joined by nearly 1,000 additional firearms, Remington's artifacts help the NRA National Sporting Arms Museum trace the evolution of hunting and sporting guns with one of the finest firearms collections ever assembled.
Visitors can see this one-of-a-kind collection by visiting the NRA National Sporting Arms museum, which is located at 1935 S. Campbell in Springfield, Mo. The museum will be open every day from 10 a.m. to 7 p.m. and admission is free. For more information about the NRA National Sporting Arms Museum, visit http://www.basspro.com/nramuseum.
About Remington Arms Company
Remington Arms Company LLC, headquartered in Madison, NC, designs, produces and sells sporting goods products for the hunting, shooting sports, military, government and law enforcement markets. Founded in 1816, Remington is the only U.S. manufacturer of both firearms and ammunition products and is one of the largest domestic producers of shotguns and rifles. Learn more at www.remington.com.
About Bass Pro Shops
Bass Pro Shops, which specializes in outdoor fun, operates 77 retail stores and Tracker Marine Centers across America and Canada that are visited by more than 116 million people every year. Bass Pro Shops' stores, many of which feature restaurants, offer hunting, fishing, camping and other outdoor gear while their catalogs and website serve shoppers throughout the world. The company's Tracker Marine Group® (www.trackerboats.com), which has produced the number one selling brand of fishing boats for more than 35 years, manufactures and sells a variety of boats for fishing and cruising. Family fun is on tap at Bass Pro Shops' resort Big Cedar Lodge (www.bigcedar.com), voted number six by Travel + Leisure Magazine as World's Best Hotels for Families. For more information, visit www.basspro.com. To request a free catalog, call 1-800-BASS PRO. Follow us on Facebook at www.facebook.com/bassproshops.
About the National Rifle Association
Established in 1871, the National Rifle Association is America's oldest civil rights and sportsmen's group. Five million members strong, NRA continues its mission to uphold Second Amendment rights and is the leader in firearm education and training for law-abiding gun owners, law enforcement and the military. For more on the NRA, visit their website at http://programs.nra.org.