Maryland State Police  Vows To Protect Firearms Applicants' Personal Information Going Forward.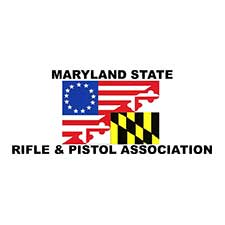 Maryland –-(Ammoland.com)-  As directed by Governor Martin O'Malley, the Maryland State Police released confidential firearms purchase application information to employees of four other state agencies in a misguided attempt to move forward in clearing the backlog of unprocessed 77R applications.
Yesterday, a lawsuit was filed on behalf of individuals whose applications to purchase regulated firearms remain trapped in the Maryland State Police's months-long processing backlog.
The Maryland State Rifle and Pistol Association, Maryland Licensed Firearm Dealers Association, Associated Gun Clubs of Baltimore, and Maryland Shall Issue, along with a Maryland citizen with pending 77R applications, challenged this new and unlawful practice of using non-police personnel from other state agencies to process pending firearm purchase application data through insufficiently secured computer systems.
This practice poses a serious and imminent risk to the security and confidentiality of citizen applicants' sensitive personal information, including their names, addresses, driver license numbers, Social Security numbers, and information concerning their mental health and criminal histories. The lawsuit demands an immediate end to this practice.
Today, the State filed its response to the lawsuit, in which it was revealed that the "All Hands" program that triggered the lawsuit had been terminated. The State filed sworn affidavits with the Court assuring that going forward, Maryland State Police will only use State Police employees or Department of Public Safety and Corrections Services for data entry and those CPSCS employees will only perform data entry and no investigative functions. In addition, Maryland State Police filed sworn affidavits with the Court assuring that each and every one of the specific data security concerns raised in the lawsuit were corrected in the protocol to be used going forward.
It is vital that the State Police work to address the self-inflicted backlog of processing pending firearm purchase applications so that law-abiding citizens of Maryland may obtain regulated firearms for their protection in a timely manner, but the State Police cannot be allowed to do so while putting at risk the applicants' private personal information.
We will continue to monitor and report on the status of this lawsuit as the plaintiffs seek to ensure that the citizens of Maryland do not lose their constitutional rights to the privacy of their sensitive personal information simply by exercising their fundamental rights to firearm ownership.
About:
The Maryland State Rifle and Pistol Association (MSRPA) is the flagship Gun Rights organization in and for the State of Maryland. The Association offers both individual and club memberships. Support of the shooting disciplines and legislative activities is primarily through a systems of committees. All participants are volunteers.
In the face of a near tidal wave of citizen disarmament occurring in Maryland, the MSRPA has played a critical part in drawing the line and standing firm for Gun Rights. Without this resistance, things would have been much worse and been so much sooner. Now the objective is to continue to develop new activists with numerous individual skills who will help us bring Maryland into line with the rest of the states which have made strong gains in protecting the Right to Keep and Bear Arms. Visit: www.msrpa.org