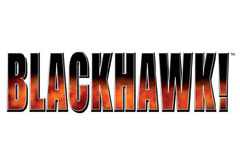 NORFOLK, Va. –  The BLACKHAWK!  line of premium-made holsters was recently named the 2013 "Holster Brand of the Year" as part of the annual OpticsPlanet Brilliance Awards.
This marks the third consecutive year the BLACKHAWK! brand has received the award for "Holster Brand of the Year." The BLACKHAWK! SERPA Level 3 Tactical Holster was also awarded the Experts' Pick for "Best Tactical Holster."
Recognizing outstanding products and brands for exceptional quality, innovative technology and dependability, the OpticsPlanet Brilliance Award is a seal of approval and signifies trusted quality.
The awards serve as a guide to customers searching for products selected and approved by their peers.
"It's an honor to receive two Brilliance Awards," said BLACKHAWK! Brand Director Chuck Buis.

"To be chosen a third consecutive year as the 'Holster Brand of the Year' is a testament to consumers' trust in BLACKHAWK! products and recognition of our commitment to producing the best tactical and duty gear in the marketplace."
About BLACKHAWK!:
BLACKHAWK! was founded in 1993 by former U.S. Navy SEAL Mike Noell and is a leading US manufacturer of tactical, military, shooting sports and law enforcement equipment. BLACKHAWK! is a global manufacturer of tactical gear, body armor, law enforcement duty gear, holsters, hydration systems, protective gloves and gear, apparel and footwear, knives, illumination tools, breaching tools, hunting gear and recoil reducing stocks. BLACKHAWK! is now part of ATK Security and Sporting and is headquartered in Norfolk, Virginia, with US manufacturing facilities in North Carolina, Montana and Idaho. For more information on BLACKHAWK! and BLACKHAWK! products, log on towww.BLACKHAWK.com or call 800-694-5263.
About ATK:
ATK is a global aerospace and defense company with operations in 24 states, Puerto Rico and internationally, and revenues in excess of $4.8 billion. News and information can be found on the Internet at www.atk.com