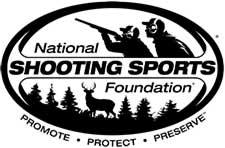 NEWTOWN, Conn –-(Ammoland.com)- Some 63 percent of Americans do not believe that tighter restrictions on purchasing and owning firearms will be effective, according to a new Reason-Rupe poll.
Only 32 percent of poll respondents said stricter regulations would be effective in preventing criminals from obtaining guns.
The same polling organization found that when asked to select the most important factor that may have prevented the tragic shooting in Newtown, some 27 percent of respondents, told the Reason-Rupe poll that better mental health treatment is the most important factor in preventing such tragedy.
Twenty-two percent said better parenting is most critical; 20 percent said having armed personnel onsite would have been the most likely way to prevent the tragedy. The fourth most preferred approach was stricter gun control laws, selected by 16 percent of respondents.
Meanwhile, Outgoing New York City Mayor Michael Bloomberg blasted Congress for failure to pass new federal firearms legislation in 2013.
About NSSFThe National Shooting Sports Foundation is the trade association for the firearms industry. Its mission is to promote, protect and preserve hunting and the shooting sports. Formed in 1961, NSSF has a membership of more than 6,000 manufacturers, distributors, firearms retailers, shooting ranges, sportsmen's organizations and publishers. For more information, log on to www.nssf.org.