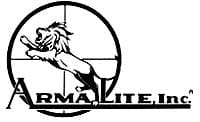 Geneseo, IL–(Ammoland.com)-ArmaLite, Inc. proudly introduces the M-15TBN Rifle. The M-15TBN is now in stock and available for immediate delivery.
This M-15 tactical rifle delivers pinpoint accuracy on demand. Built to withstand the demands of LE and the military, the M-15TBN is also great for competition and the range.
When you pick this firearm up, you're carrying a triple lapped, stainless steel 18″ match grade barrel, an ArmaLite National Match trigger set, and free floated quad rail handguards. Every specification of this rifle is intended for outstanding accuracy and precision for that first shot and every OTHER shot. http://www.armalite.com/ItemForm.aspx?item=15TBN&ReturnUrl=Categories.aspx?Category=8e8e5de6-5022-483e-812b-822e58014822
Specifications:
Caliber: .223/5.56 X 45 mm NATO National Match
Barrel: 18″ AISI 416R Stainless Steel T Heavy
Rifling Twist: RH 1:8"
Muzzle Device: Flash Suppressor
Gas Block: ArmaLite Low-profile Gas Block
Handguard: ArmaLite Free Float Quadrail
Upper Receiver: Forged Flattop with Picatinny Rail, 7075-T6 Aluminum
Lower Receiver: 7075-T6 Aluminum (forged)
Trigger: National Match two stage
Overall Length: 35.2-38.5"
Weight:  7.9 lbs.
Finish: Hard Anodized Aluminum, Manganese Phosphated Steel
Included with Rifle: One 10 Round Magazine, Owner's Manual, Limited Lifetime Warranty
About ArmaLite: ArmaLite has one of the broadest product lines in the firearms industry. We manufacture and sell semiautomatic rifles in a variety of calibers including 5.56mm and 7.62mm, long range super-accurate bolt action rifles in calibers including .308 Winchester, .300 Winchester Magnum, .338 Lapua, .416 Barrett  and  .50 BMG.  Visit ArmaLite at www.armalite.com.