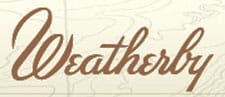 Paso Robles, CA – -(Ammoland.com)- Weatherby's new PA-459 TR 8-Shot pump shotgun features a magazine capacity of seven 2 ¾-inch shells (plus one in chamber), providing an extra measure of assurance for personal/home defense situations as well as more firepower for three-gun and other competitive shooting events.
The gun can be seen at Weatherby's SHOT Show booth, #12729, starting Tuesday, January 14.
"Our PA-459 TR pump shotguns are designed for threat response and with the larger magazine capacity, they become an even better option for three-gun competitors," said Mike Schwiebert, vice president, marketing for Weatherby, Inc. "The short length of pull provides for quick, snag-free target acquisition, and is ideal for use in close quarters. Because dependability is so important for these shotguns, all PA-459 TR models are endurance tested and field proven in accordance with our rigorous standards."
Available in 12 gauge, the PA-459 TR 8-Shot has an ergonomic pistol grip-style buttstock and short 13 1/2-inch length of pull. Other key features include a black lightweight injection-molded stock, and a matte black finish on all metalwork to reduce glare. The rubber-textured grip area and a low-density recoil pad help minimize felt recoil. Picatinny rails on the bottom of the forearm and on top of the receiver allow mounting of optics, sights or lights.
The shotgun's 18 1/2-inch barrel is chrome lined to withstand years of high-volume shooting. It has a screw-in cylinder bore choke. The barrel has a winged fiber optic front sight for quick target acquisition. A rear LPA-style ghost ring sight is adjustable for windage and elevation.
Located ahead of the trigger guard, an extended and enlarged slide release allows quick and dependable function of the action. The oversized release makes it easy to find by feel, even in the dark. Constructed of aircraft-grade alloys to reduce overall weight without compromising strength, the CNC-machined receiver is designed to improve the balance of the shotgun for better handling.
With 3-inch shells, the PA-459 TR 8-Shot has a magazine capacity of six plus one in chamber. The shotgun weighs 6.5 pounds. Overall length is 39 inches. Swivel studs are included.
For more information, contact a local Weatherby dealer, call the company at (805) 227-2600 or visit www.weatherby.com.
Founded in 1945, Weatherby, Inc.'s line features the new WBY-X™ products as well as the popular Vanguard® Series 2 and legendary Mark V® rifles (production and custom), Threat Response® shotguns and rifles, semi-auto and pump shotguns, premium ammunition and security/shooting accessories. For more information, go to www.weatherby.com. The company is based in Paso Robles, Calif., and invites all hunters and shooters to visit its free online community at www.weatherbynation.com or Facebook page at www.facebook.com/Weatherbyinc.