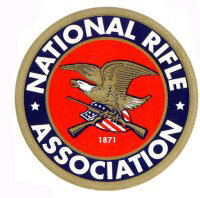 INDIANAPOLIS, IN –-(Ammoland.com)- A legendary Henry lever-action rifle and serial number one of the new Original Henry rifle line will be auctioned together for the National NRA Foundation Banquet and Auction on Thursday, April 24 in Indianapolis thanks to a donation by Henry Repeating Arms.
The pair joins an incredible fundraising event which will raise money for the future of America's shooting traditions and kick off the 2014 NRA Annual Meetings & Exhibits.
"Henry's generous support over the last two decades has been vital to The NRA Foundation's success at its national events," said John DaSilva, NRA's Director of Industry Partnerships. "We are honored to have the opportunity to auction these historically rich Henry rifles at this year's NRA Foundation Banquet and raise money for the next generation of shooting sports enthusiasts."
The two-gun set includes the well-worn Model 1860 Henry, stamped with serial number 8261 and manufactured in 1865, used to reverse-engineer Benjamin Tyler Henry's classic design and develop the tooling for the new Original Henry Rifle line. Completing the pair is the Original Henry Deluxe Engraved serial number BTH0001, the first Henry produced in nearly 150 years.
"My family has been in the firearms business since 1911 and the NRA has been by our side since day one," said Anthony Imperato, President of Henry Repeating Arms. "We are eternally grateful to the NRA for defending our Second Amendment rights, for upholding the traditions of hunting and the shooting sports, and for their tireless efforts to promote firearms safety. Our donation of this outstanding pair of Henry rifles is a small token of our appreciation."
The new .44-40-cal. Original Henry Rifle's hardened brass-framed receiver has been hand-engraved by the artisans at Baron Engraving of Trumbull, CT, featuring the likeness of B. Tyler Henry on the right side and the original Henry factory on the left. Additionally, the rifle sports a one-piece 24 ½" octagonal barrel/tubular feed, a genuine American fancy walnut buttstock, and a classic folding ladder rear sight paired with a traditional blade front sight. The auction items will include a certificate of authenticity provided by Henry Repeating Arms.
"Baron Engraving is very proud to have been chosen for this landmark project. Each rifle has a special place in history and together they create a rare opportunity for Henry collectors," said David Baron, President of Baron Technology. "As our greatest ally in the battle to maintain our rights and freedoms, we can never do enough for the NRA."
Bidding for the set is open through GunBroker.com at https://www.gunbroker.com/Auction/ViewItem.aspx?Item=399110477. All proceeds will benefit The NRA Foundation, America's leading charitable organization in support of the organizations and programs that ensure the legacy of hunting and the shooting sports.
"Just as the NRA has provided a historic and rock-solid defense of our Second Amendment rights and firearms liberties for more than 140 years, these two Henry rifles represent an extraordinary link between the original Model 1860 Henry rifle and the renewed manufacture of this American classic today," commented Don Hall, Chief Executive Officer of GunBroker.com.
If you are interested in bidding on these firearms, contact Special Events Coordinator Katie Parkes at (703) 267-1417 or [email protected] Learn more about the auction at www.friendsofnra.org/annualmeeting.
About Henry Repeating Arms
Henry Repeating Arms is one of the country's leading rifle manufacturers. Their legendary name dates back to 1860 when Benjamin Tyler Henry invented and patented the first practical repeating rifle during the Civil War. It became known as the "gun you could load on Sunday and shoot all week long." Henry rifles went on to play a significant role in the frontier days of the American West and soon became one of the most legendary, respected and sought after rifles in the history of firearms. President Lincoln's Henry hangs in The Smithsonian and has become a national treasure. The company's manufacturing facilities are in Bayonne, NJ and Rice Lake, WI.
About GunBroker.com
GunBroker.com is the world's largest gun auction website. Launched in 1999, GunBroker.com is an informative, secure and safe way to buy and sell firearms, ammunition and hunting/shooting gear online. GunBroker.com promotes responsible ownership of guns and firearms. Aside from merchandise bearing its logo, GunBroker.com sells none of the items listed on its website. Third-party sellers list items on the site and Federal and state laws govern the sale of firearms and other restricted items. Ownership policies and regulations are followed using licensed firearms dealers as transfer agents.
About the National Rifle Association
Established in 1871, the National Rifle Association is America's oldest civil rights and sportsmen's group. Five million members strong, NRA continues its mission to uphold Second Amendment rights and is the leader in firearm education and training for law-abiding gun owners, law enforcement and the military.