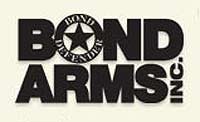 Texas –-(Ammoland.com)- Discover how to buy the perfect first handgun for you. How to buy your first handgun 101 was created to help you pick your first handgun.
For a limited time we are taking our full length DVD and making it available for free to show you how you can make sure to get the best handgun for your needs.
In the video we cover:
-Overall Buying a Handgun concepts
-Firearm Safety
-Handgun Terminology for semi-automatic, revolvers and derringers
-Pros And Cons Of Different Handgun Styles
-What to Consider When Purchasing Your New Handgun
-What's the Best Ammunition For Me?
-Bonus Features
Visit https://bondarms.com or https://doublebarrelproducts.com for more information.
About Bond Arms
Bond Arms has been manufacturing derringer style firearms since 1995 and is recognized for its dependable, well-built double-barrel handguns, which feature historically inspired designs. They are trusted firearms for personal protection as well as cowboy action shooting. Bond Arm derringers have been the Single Action Shooting Society (SASS) World Champions for 10 years in a row now!