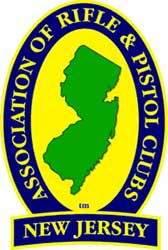 Trenton, NJ –-(Ammoland.com)- There is no additional information regarding the absence of S993 (gun ban / mag ban) from the agenda of Monday's Senate Law and Public Safety Committee meeting.
While things can change on a dime in Trenton, our best information remains that the legislation will be held until after the budget recess in April.
Please watch for updates in case that changes.
In the meanwhile please continue to contact every State Senator by email, and your individual State Senator  by phone and fax, and tell them to oppose S993 (gun ban/mag ban).
VIRAL VIDEOS & MEDIA COVERAGE
There was significant media coverage of the Assembly action on A2006 (gun ban / mag ban) and A2777 (reasonable deviations in firearms transport). Below are links to some related videos that have gone viral, and other media updates:
Must Watch Video – Assemblyman Michael Patrick Carroll's amazing floor speech on A2006 – he rips the magazine ban to shreds! 03/20/14.
Viral Video – ANJRPC Executive VP Anthony Colandro makes a defiant statement to Assembly Committee on A2006.  Over 22,000 views so far.
Fox News Interviews 9-Year Old Who Testified – 9-year old Shyanne Roberts had lawmakers' undivided attention when she testified against A2006 at the March 13 Assembly committee hearing.  Fox News recently did a feature on Shyanne.
Radio Interview With Emily Miller –  ANJRPC Executive Director Scott Bach discusses A2006 and the pending Drake (right to carry) case with Washington Times opinion editor and author Emily Miller on March 20 (starts at 21:00).
Bach Live Radio Appearance Tonight! – Scott Bach is scheduled to discuss the latest developments in the Garden State from approximately 8-9 p.m. tonight on the nationally syndicated radio program Armed American Radio.   Listen online or on radio (if within the broadcast area).
ASSEMBLY VOTE TALLY ON A2006 AND A2777
Below is the official Assembly vote tally on A2006 and A2777, including both the March 13 committee votes and the March 20 full Assembly voting session.  Note: the designation "not voting" is not an abstention and usually indicates that the legislator was not present.
VOTE ON A2006 (GUN BAN / MAG BAN)
ASSEMBLY LAW & PUBLIC SAFETY COMMITTEE 3/13/2014 –
Yes {5}  No {3}  Not Voting {0}  Abstains {0}
| | | | |
| --- | --- | --- | --- |
| | Mainor, Charles (C) – Yes | Wilson, Gilbert L. (V) – Yes | Cryan, Joseph – Yes |
| | McGuckin, Gregory P. – No | Peterson, Erik – No | Pinkin, Nancy J. – Yes |
| | Rible, David P. – No | Sumter, Shavonda E. – Yes | |
FULL ASSEMBLY  3/20/2014 – FINAL PASSAGE   –
Yes {46}  No {31}  Not Voting {3}  Abstains {0}
| | | | |
| --- | --- | --- | --- |
| | Andrzejczak, Bob – No | Angelini, Mary Pat – No | Auth, Robert – No |
| | Benson, Daniel R. – Yes | Bramnick, Jon M. – No | Brown, Chris A. – No |
| | Brown, Christopher J. – Yes | Bucco, Anthony M. – Not Voting | Burzichelli, John J. – No |
| | Caputo, Ralph R. – Yes | Caride, Marlene – Yes | Carroll, Michael Patrick – No |
| | Casagrande, Caroline – No | Chivukula, Upendra J. – Yes | Ciattarelli, Jack M. – No |
| | Clifton, Robert D. – No | Conaway, Herb, Jr. – Yes | Coughlin, Craig J. – Yes |
| | Cryan, Joseph – Yes | Dancer, Ronald S. – No | DeAngelo, Wayne P. – Yes |
| | DeCroce, BettyLou – No | DiMaio, John – No | Diegnan, Patrick J., Jr. – Yes |
| | Egan, Joseph V. – Yes | Eustace, Timothy J. – Yes | Fiocchi, Samuel L. – No |
| | Fuentes, Angel – Yes | Garcia, Carmelo G. – Yes | Giblin, Thomas P. – Yes |
| | Gove, DiAnne C. – No | Green, Jerry – Yes | Greenwald, Louis D. – Yes |
| | Gusciora, Reed – Yes | Handlin, Amy H. – No | Jasey, Mila M. – Yes |
| | Jimenez, Angelica M. – Yes | Johnson, Gordon M. – Yes | Kean, Sean T. – No |
| | Lagana, Joseph A. – Yes | Lampitt, Pamela R. – Yes | Mainor, Charles – Yes |
| | Mazzeo, Vincent – Yes | McGuckin, Gregory P. – No | McHose, Alison Littell – No |
| | McKeon, John F. – Yes | Moriarty, Paul D. – Yes | Mosquera, Gabriela M. – Yes |
| | Mukherji, Raj – Yes | Munoz, Nancy F. – No | O'Donnell, Jason – Yes |
| | O'Scanlon, Declan J., Jr. – Not Voting | Oliver, Sheila Y. – Yes | Peterson, Erik – No |
| | Pinkin, Nancy J. – Yes | Pintor Marin, Eliana – Yes | Prieto, Vincent – Yes |
| | Quijano, Annette – Yes | Rible, David P. – No | Riley, Celeste M. – No |
| | Rodriguez-Gregg, Maria – No | Rumana, Scott T. – No | Rumpf, Brian E. – No |
| | Russo, David C. – No | Schaer, Gary S. – Yes | Schepisi, Holly – No |
| | Simon, Donna M. – No | Singleton, Troy – Yes | Space, Parker – No |
| | Spencer, L. Grace – Yes | Stender, Linda – Yes | Sumter, Shavonda E. – Yes |
| | Tucker, Cleopatra G. – Yes | Vainieri Huttle, Valerie – Yes | Watson Coleman, Bonnie – Yes |
| | Webber, Jay – No | Wilson, Gilbert L. – Yes | Wimberly, Benjie E. – Yes |
| | Wisniewski, John S. – Yes | Wolfe, David W. – Not Voting | |
VOTE ON A2777 (REASONABLE DEVIATIONS)
ASSEMBLY LAW & PUBLIC SAFETY COMMITTEE  3/13/2014  –
Yes {5}  No {3}  Not Voting {0}  Abstains {0}
| | | | |
| --- | --- | --- | --- |
| | Mainor, Charles (C) – Yes | Wilson, Gilbert L. (V) – Yes | Cryan, Joseph – Yes |
| | McGuckin, Gregory P. – No | Peterson, Erik – No | Pinkin, Nancy J. – Yes |
| | Rible, David P. – No | Sumter, Shavonda E. – Yes | |
FULL ASSEMBLY  3/20/2014  –  FINAL PASSAGE   –
Yes {43}  No {29}  Not Voting {4}  Abstains {4}
| | | | |
| --- | --- | --- | --- |
| | Andrzejczak, Bob – No | Angelini, Mary Pat – No | Auth, Robert – No |
| | Benson, Daniel R. – Yes | Bramnick, Jon M. – No | Brown, Chris A. – Yes |
| | Brown, Christopher J. – No | Bucco, Anthony M. – Not Voting | Burzichelli, John J. – Yes |
| | Caputo, Ralph R. – Yes | Caride, Marlene – Yes | Carroll, Michael Patrick – No |
| | Casagrande, Caroline – No | Chivukula, Upendra J. – Yes | Ciattarelli, Jack M. – No |
| | Clifton, Robert D. – No | Conaway, Herb, Jr. – Abstain | Coughlin, Craig J. – Yes |
| | Cryan, Joseph – Yes | Dancer, Ronald S. – No | DeAngelo, Wayne P. – Yes |
| | DeCroce, BettyLou – No | DiMaio, John – No | Diegnan, Patrick J., Jr. – Yes |
| | Egan, Joseph V. – Yes | Eustace, Timothy J. – Yes | Fiocchi, Samuel L. – No |
| | Fuentes, Angel – Yes | Garcia, Carmelo G. – Yes | Giblin, Thomas P. – Yes |
| | Gove, DiAnne C. – No | Green, Jerry – Yes | Greenwald, Louis D. – Yes |
| | Gusciora, Reed – Yes | Handlin, Amy H. – No | Jasey, Mila M. – Yes |
| | Jimenez, Angelica M. – Yes | Johnson, Gordon M. – Yes | Kean, Sean T. – No |
| | Lagana, Joseph A. – Yes | Lampitt, Pamela R. – Yes | Mainor, Charles – Abstain |
| | Mazzeo, Vincent – Yes | McGuckin, Gregory P. – No | McHose, Alison Littell – No |
| | McKeon, John F. – Yes | Moriarty, Paul D. – Yes | Mosquera, Gabriela M. – Yes |
| | Mukherji, Raj – Yes | Munoz, Nancy F. – No | O'Donnell, Jason – Yes |
| | O'Scanlon, Declan J., Jr. – Not Voting | Oliver, Sheila Y. – Yes | Peterson, Erik – No |
| | Pinkin, Nancy J. – Yes | Pintor Marin, Eliana – Yes | Prieto, Vincent – Yes |
| | Quijano, Annette – Abstain | Rible, David P. – No | Riley, Celeste M. – Yes |
| | Rodriguez-Gregg, Maria – No | Rumana, Scott T. – No | Rumpf, Brian E. – No |
| | Russo, David C. – No | Schaer, Gary S. – Yes | Schepisi, Holly – No |
| | Simon, Donna M. – No | Singleton, Troy – Abstain | Space, Parker – No |
| | Spencer, L. Grace – Yes | Stender, Linda – Yes | Sumter, Shavonda E. – Yes |
| | Tucker, Cleopatra G. – Yes | Vainieri Huttle, Valerie – Yes | Watson Coleman, Bonnie – Yes |
| | Webber, Jay – No | Wilson, Gilbert L. – Yes | Wimberly, Benjie E. – Yes |
| | Wisniewski, John S. – Not Voting | Wolfe, David W. – Not Voting | |
About Association of New Jersey Rifle & Pistol Clubs:The Association of New Jersey Rifle and Pistol Clubs, Inc. is the official NRA State Association in New Jersey. Our mission is to implement all of the programs and activities at the state level that the NRA does at the national level. This mission includes the following: To support and defend the constitutional rights of the people to keep and bear arms. To take immediate action against any legislation at the local, state and federal level that would infringe upon these rights. Visit: www.anjrpc.org