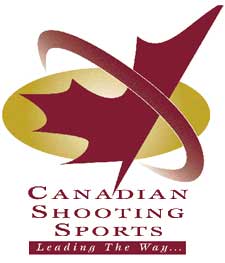 Canada – -(Ammoland.com)- Our spirited Annual General Meeting (AGM) this weekend once again revealed that there is no such thing as a "typical" sport shooter.
The Canadian Shooting Sports Association (CSSA) hosted nearly 200 firearms enthusiasts overlooking the Horseshoe Falls in Niagara on Saturday night. The ballroom will filled with men and women from all walks of life who share at least thing in common – they love to shoot. Some love the sport, some love the science, and some love the thrill of the hunt.
The CSSA AGM and Stick to Your Guns fund-raising dinner attracted a wide array shooters that include doctors, construction workers, accountants, lawyers, bureaucrats, truck drivers, computer experts, police officers, politicians, and many others. The sport shooting community defies a singular definition beyond the common thread that binds the participants.
During the AGM portion of the program on Saturday morning, members were briefed on CSSA's activities in 2013. They learned that the membership has grown to 17,500, not including affiliated members who belong to CSSA gun clubs. The AGM also noted that CSSA has a more robust bank account than ever before, which is no doubt attributable to our focused political successes in Ottawa, the United Nations and other international fora.
We received a great deal of positive feedback from members that lauds the quality of our speakers and their messages. Patrick O'Neill, Director General, Explosives Safety and Security Branch at Natural Resources Canada explained how new regulations would affect ammunition hand-loaders. Obviously, Canada's law-makers and the firearms community can find solid common ground when the parties show respect and tolerance for one another.
Dr. Caillin Langmann, M.D., Ph.D., author of Canadian Firearms Legislation and Effects on Homicide 1974 to 2008 provided scientific evidence that the gun control measures in the Firearms Act have not reduced gun-related injury or death. He explained that when Canada's firearms statistics are subjected to scientific scrutiny, the evidence concludes that anti-gun legislation has been ineffective, and possibly injurious to public safety. Dr. Langmann also noted that many physicians have expressed support for his peer-reviewed study by agreeing that anti-gun laws have not provided any benefits to emergency medicine.
CSSA's own regional director Joel Sturm and new director Greg Steele provided an engaging open forum address on how firearms clubs and individuals can help to educate the public and the media about our heritage activities. He explained that when torqued media reports occur sport shooters can set the record straight via social media by simply telling the truth with respect and patience. He also suggested that inviting non-shooters to the local range is the best way to seal the deal.
At the sold-out Stick to Your Guns dinner on Saturday evening, Sun News Network vice-president Kory Teneycke explained why Sun News reporters and editors had been fully briefed to understand that the firearms community does not pose a problem to public safety. He noted that many Sun News reporters, editors and employees were provided with free safety instruction by CSSA trainers and many have since secured their firearms licence. Kory pledged that Sun News is in the firearms debate for the long haul and encouraged the firearms community to train the next generation of sport shooters. Kory also introduced keynote speaker Garry Breitkreuz, M.P. as the engine behind the Conservative government movement for fairer firearms laws.
Garry Breitkreuz took the podium amid a standing ovation from the grateful audience. He explained how his journey to change gun laws started nearly 20 years ago and why he made it his personal quest. Garry provided accolades to the CSSA for its willingness to work with the government over the years to assist with that quest. The Saskatchewan M.P. expressed renewed hope with Public Safety Minister Steven Blaney handling the firearms file since last summer. He also reiterated the need for a firearms experts technical committee to rein in the reclassification process co-opted by the RCMP.
The CSSA has long been frustrated that Garry Breitkreuz has not received the government recognition he so richly deserves after two decades of fighting for gun owners' rights. Earlier that same day, the association attempted to elevate Garry's status by awarding him with a peoples' choice award. He was presented with a framed certificate that reads:
"The Board, Staff and Members of the CSSA unanimously nominate Garry Breitkreuz, M.P. to be Canada's one and only Federal Minister of Firearms given this 26th day of April, 2014."
Garry accepted the certificate with his customary good-natured and aw-shucks demeanor. He chuckled at the notion of being the Minister of Firearms chosen by the people, and the irony was not lost on anyone who attended the CSSA Annual General Meeting.
The road has been long.
About:
The CSSA is the voice of the sport shooter and firearms enthusiast in Canada. Our national membership supports and promotes Canada's firearms heritage, traditional target shooting competition, modern action shooting sports, hunting, and archery. We support and sponsor competitions and youth programs that promote these Canadian heritage activities. Website www.cdnshootingsports.org